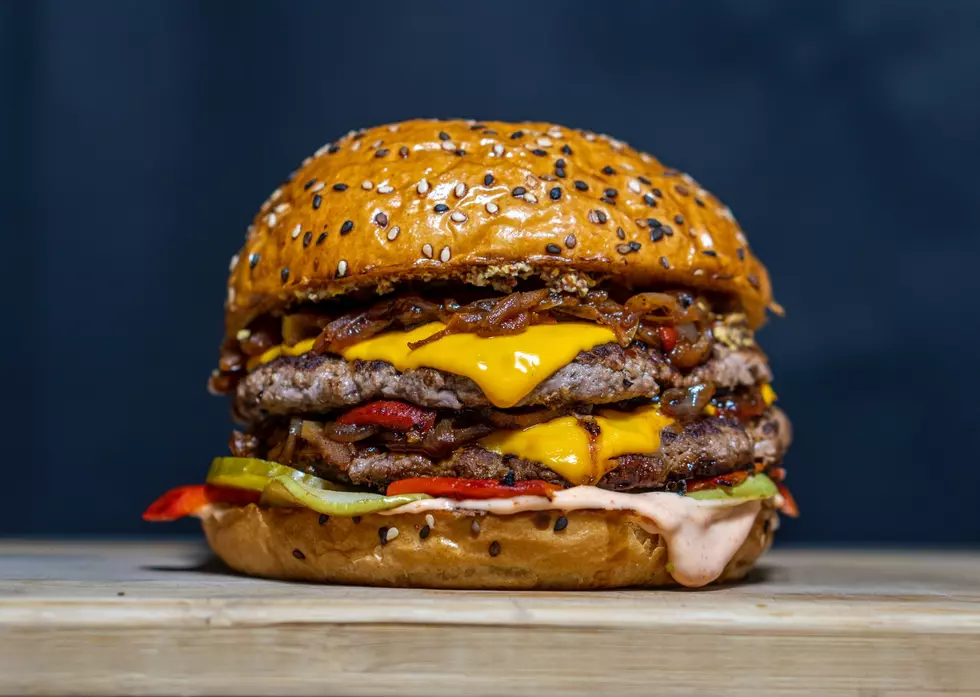 What Restaurant Has The Best Burger In Texarkana?
Amirali Mirhashemian Unsplash
If you go anywhere in Texarkana you see that we love our burgers. But what restaurant in Texarkana has the best burger?
From the big huge can't fit in your mouth burgers to the exotic flavors and toppings I love all of them. But when it comes to the public's opinion of the best burger in town I honestly have no idea. So I get on the internet and here are the 10 best burgers in town according to the website Trip Advisor.
Just so you know I went a little deeper than the top ten so we could highlight the local businesses. We all know about Whataburger and Wendy's. So they have been excluded from this list.
10. 67 Landing
67 Landing has great burgers and a really cool take on french fries.  67 Landing is located at 8400 West 7th Street in Texarkana.
9. Twisted Fork Grill And Bar
With their own take on the classic burger, Twisted Fork is your spot for something unique. Twisted Fork is located at 5522 Summerhill Centre in Texarkana.
8. Fat Jack's Oyster And Sports Bar
Fat Jack's has been around since the 80s and anyone who has ever stepped foot in this place knows this is where you come for a good time. The burgers are big and the atmosphere is a perfect 'dive bar'. Fat Jack's is also Arkansas's number one sports bar.
Fat Jack's is located at 3324 Norths Stateline Ave, in Texarkana Ar.
7. Hopkin's Icehouse
Located in the old Hopkins feed house this downtown Texarkana Bar and Grill has some huge burgers and plenty of different variations to keep you coming back for more. Hopkin's Icehouse is located at  308 East 3rd Street in Texarkana Ar.
6. Reggie's Burgers Dogs And Fries
Great burgers, fries, and onion rings are just some of the great food you will find here. You can get your burger with a big variety of toppings and different cheeses as well. There are two locations of Reggie's Burgers Dogs and Fries 3200 North Stateline the location in the picture, or 4282 St. Michael Drive in Texarkana Tx.
5. Mother Kelly's Home Cooking
You will find great burgers, big portions as well as some awesome home cooking at Mother Kelly's. They are located at 2122 North Stateline Avenue in Texarkana Ar.
4. Ironwood Grill
A great burger and a wonderful seasoning on their fries make the burgers from Ironwood great. Ironwood Grill is located at 4365 Galleria Drive in Texarkana Tx.
3. Julie's Deli And Market
Great burgers are just one of the highlights of this place. Julie's Deli and Market is located at 4055 Summerhill Road in Texarkana Tx.
2. TLC Burgers And Fries
A Texarkana institution since the mid-80s TLC is the go-to spot for a great burger. My usual is the jalapeno cheese and extra Red River Sand for my fries. TLC Burgers and Fries are located at 201 East Broad Texarkana Ar.
1. Pecan Point Brewery
Pecan Point Gastropub and Brewery has the most unique fires in Texarkana. The 'duck fat' fries really compliment their burgers. Pecan Point Gastropub and Brewery is located at  213 Main Street in Texarkana Tx.
Ok, so there you have it. Let the debate begin!
What Are the Signature Drinks From Every State?