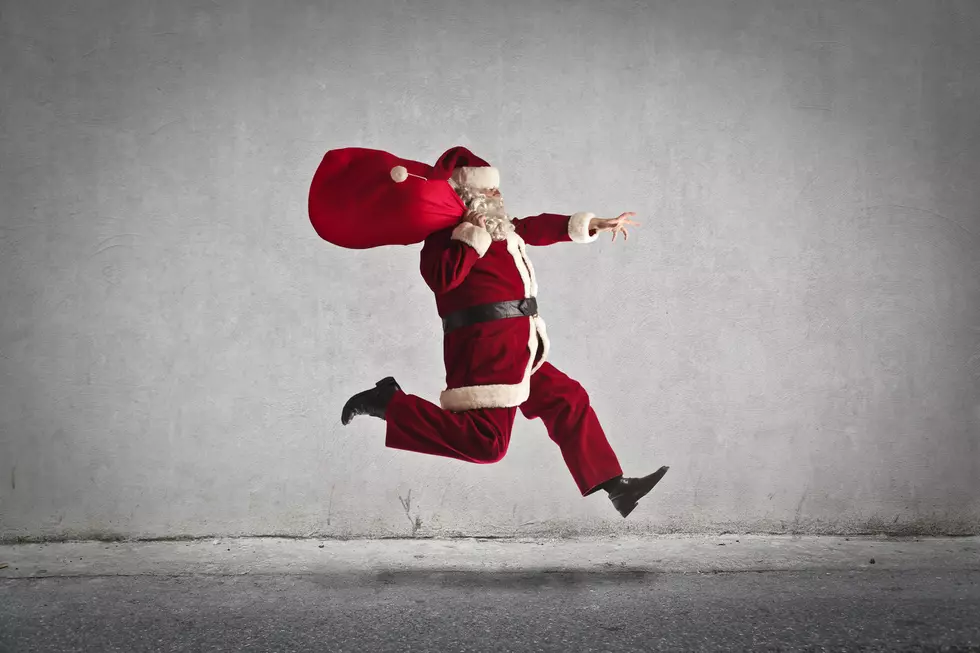 The 'Santa Sprint' 5K December 17 In Texarkana
bowie15
The 9th annual Santa Sprint presented by the Texarkana Museum Systems will be Saturday, December 17 in downtown Texarkana. 
The Santa Sprint will begin at the famous Ace of Clubs House located at 420 Pine Street at 8 am. The Santa Sprint is put on by the Texarkana Museum Systems and they had this to say about this great holiday fundraiser:
Enter yourself, your children, or your family for our fun and friendly 5k race in downtown Texarkana (Arkansas and Texas).  Celebrate the Joy of the Season by slipping into your Santa Suits or Jingle Bells as we race, sprint, stroll and jingle away to raise funds to support the Texarkana Museums System. So make plans to join us downtown and have a great weekend before the Holiday arrives!
There are many different levels of participation in the "Santa Sprint". Adults can register for $30 before December adults are from 18 years and up. Youth participant entry is only $15, and there is even an "I have too much shopping to do", non-participant with an entry fee of only $20 and you can make that donation until December 17.
If you would like to run in the race you can find out more information and get signed up online here. There will be an early registration at The Ace Of Clubs House at 7:30 am the morning of the 5k.
Prizes will be awarded to the top three participants in each age division.
The rain-out date is scheduled for January 14th, 2023.
Take A Peek Inside This 10 Million Dollar Barndominium In Arkansas
Take A Peek Inside 'The Hobbit House' The Most Expensive Airbnb in Arkansas