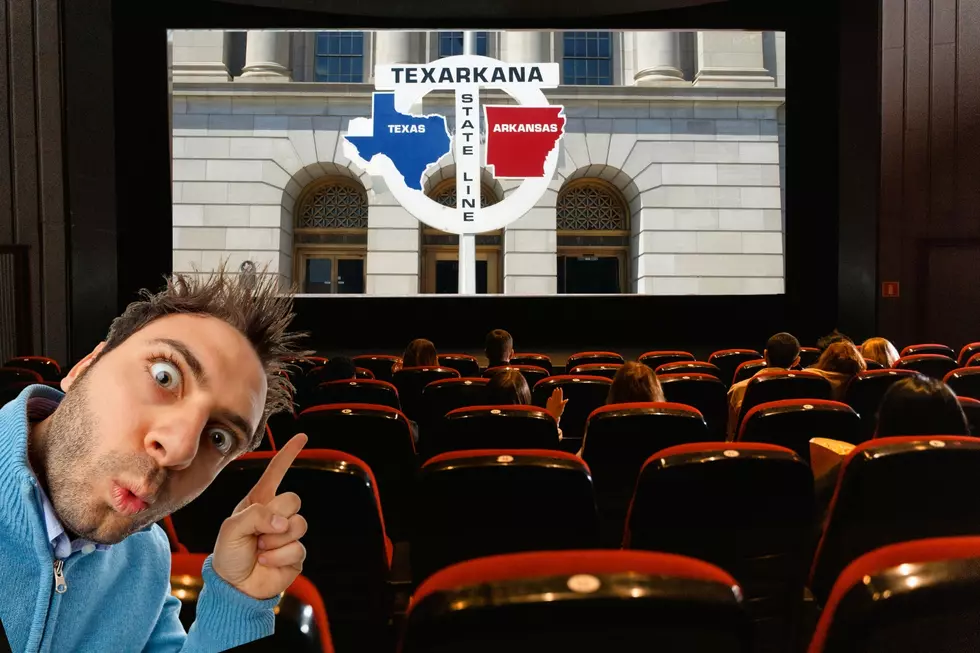 Did You Know This Movie Has a Huge Connection to Texarkana?
Canva
It's always fun to see TV shows or movies where Texarkana is mentioned. But there is a movie that I had no idea was based on a family in Texarkana.
The movie is actually based on a book about one of Texarkana's founding families.
The Author of the Book
The book was written by a woman who spent some of her childhood in Texarkana and went on to become a famous Silent Screen Hollywood actress in the 1920s. Her name was Corinne Griffith and she became known in Hollywood as "The Orchid Lady of the Screen". She was considered one of the most beautiful actresses during this era.
How Does This Relate to Texarkana?
As she got older Corinne gave up acting a became a respected author. In 1952 she wrote a book about her time in Texarkana as a child and her relationship with her father. Her father was married to Amboline Ghio, who was the daughter of A.L. Ghio one of the founding fathers of Texarkana.
So,  A.L. Ghio was Corinne's grandfather! He was mayor of Texarkana for three terms and is a huge part of Texarkana's early history.  In fact, you can find out more about that on Saturday in a free presentation at the Ace of Clubs House.
The Movie
Corinne's book was called Papa's Delicate Condition and in 1963 it was turned into a movie starring Jackie Gleason. And get this, the movie will be shown this Saturday evening January 21 at 1923 Banana Club in downtown Texarkana and will serve an Italian Dinner. You can get tickets and more information HERE.
Check out the movie trailer for the movie Papa's Delicate Condition below. Corinne's dad was a character and I'm sure he kept our A.L.Ghio on his toes.
LOOK: The most famous actress born the same year as you
Many of the actresses in this story not only made a name for themselves through their collection of iconic performances, but also through the selfless, philanthropic nature with which many of them approached their stardom. In an age of flipping the script on societal norms, many of these actresses are using their voices and platforms to be advocates for those who are otherwise unheard.
Celebrity Kids Who Look Exactly Like Their Famous Parents