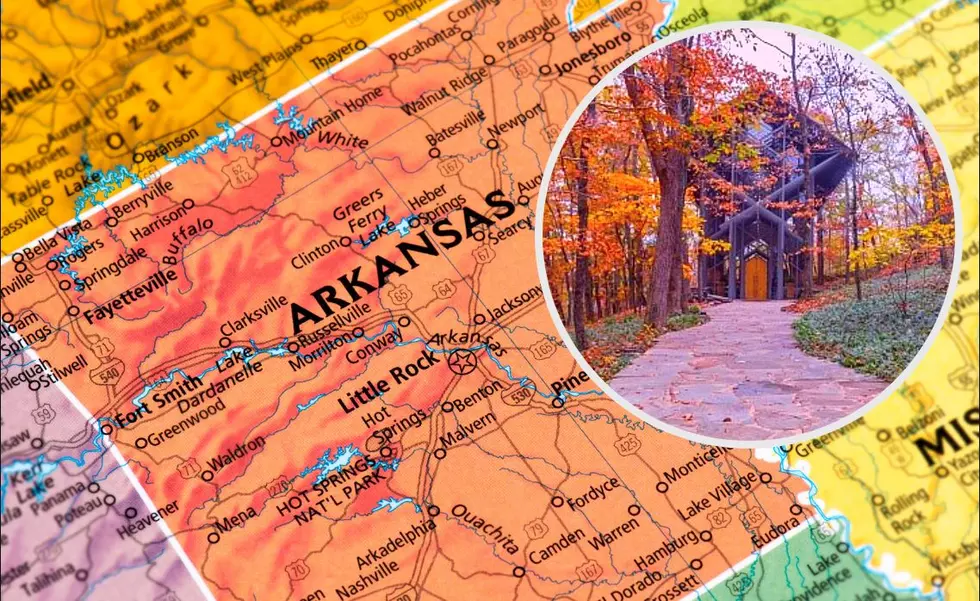 What Charming Town In Arkansas Is The Most Friendly?
Wes Spicher
In the South and we take for granted how friendly the people are in this part of the country. But what town in Arkansas is the most family-friendly?
Arkansas is known as a friendly state, except when football season is here and anyone that is playing the Razorbacks might see the bad side of Arkansans, especially those folks from LSU and Alabama.
But I digress let's talk about the most family-friendly city in Arkansas. How did I find the information on this friendly Arkansas town? A site called travelpulse.com listed the most family-friendly cities in America. So what Arkansas town was the most family-friendly?
I will give you a small hint, this town of only 2,171 people and is in Northwest Arkansas.
Travelpulse.com said:
 Visitors won't want to miss the destination's spectacular natural springs or leave before enjoying some ziplining or hiking and fishing at Lake Leatherwood. Families can also take part in spooky ghost tours through the historic downtown, put their skills to the test inside of challenging escape rooms and sample local wine and treat their taste buds at beloved stops like the Local Flavor Cafe.
If you aren't sure about what city is the most family-friendly, then this picture may give it all away.
If you are still not sure this classic hotel and spa from 1886 should give you all the information you need.
Yes, the little quaint town of Eureka Springs is the most family-friendly city in Arkansas. Some say the Crescent Hotel is actually haunted and Jim actually stayed there to see if he could find a ghost.
With plenty to do for the entire family including a big cat and bear refuge, Eureka Springs is a great place to visit.
Haunted Crescent Hotel and Spa - Eureka Springs, AR