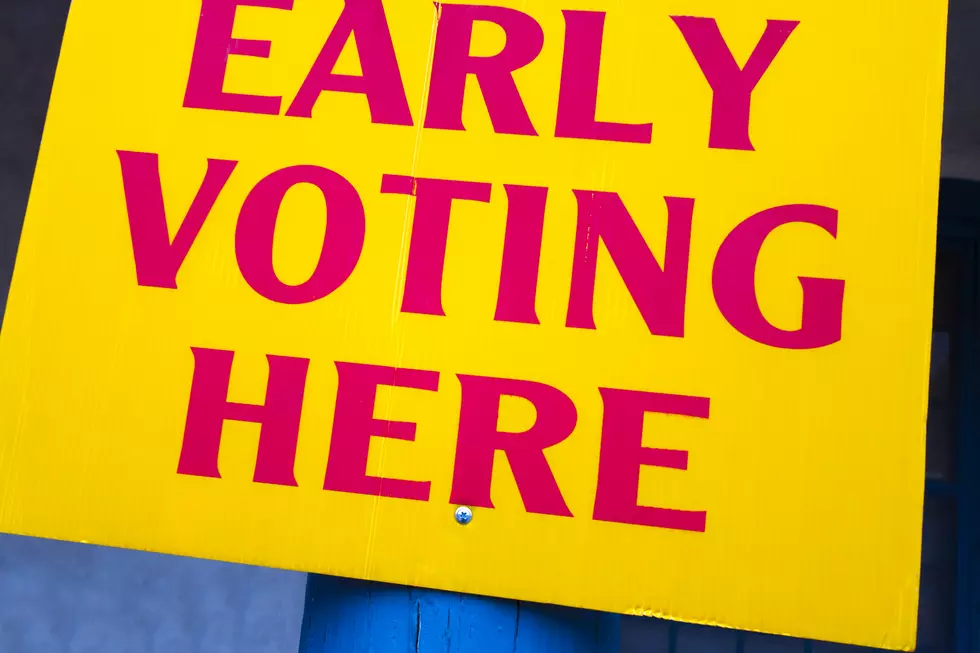 Early Voting in Texas Starts Today – Here's What You Need to Know
JannHuizenga
Early voting in Texas starts today October 13, Arkansas' early voting will start Monday, October 19.  Here is what you need to know and where to vote in Texarkana.
Early voting in Texas starts today and will go through Friday, October 30. If you live in Texarkana, Texas or anywhere in Bowie County you can early vote at these 3 locations in Texarkana, Texas:
Early Voting Location 1  Bowie County Courthouse located at 710 James Bowie in   New Boston, Tx on the 1st Floor- Staff Lounge  (903) 628‐6809
Early Voting Location 2 - Southwest Center 3222 West 7th Street,  Texarkana, Tx.
Early Voting Location 3 - Walnut Church of Christ at 2720 Moores Lane, Texarkana Texas.
Voting locations will be open Monday - Thursday 8AM-6PM, Fridays 7AM-7PM and Saturdays 8AM-5PM. All are closed on Sundays
Oh and if you are voting by mail but really want to make sure it gets to where it needs to be, you can drop it off at any of the early voting locations.
Early Voting in Arkansas begins Monday, October 19 and goes to Monday, November 2. In Texarkana Arkansas or if you are a resident of Miller County you can go to:
Early Voting Location - The Cabe Fellowship Center at First Methodist Church located at  400 E 6th St, Texarkana, AR  (if you are curious, they changed the location this year to allow more social distancing. For more information you can call (870) 772-6931
The according to KTBS the last three days of early voting (October 29, 30 & Nov 2) these 3 sites will be open for voting in Miller County:
Central Baptist Church, 2117 East 35th St., Texarkana
Sugar Hill United Methodist Church, 1621 Sugar Hill Rd., Texarkana
All three locations will be open those last days:
Thursday, Oct. 29 and Friday, Oct. 30 from 8AM - 6PM
Monday, Nov. 2 from 8AM to 5PM
Enter your number to get our free mobile app
LOOK: Here are 50 political terms you should know before the upcoming election