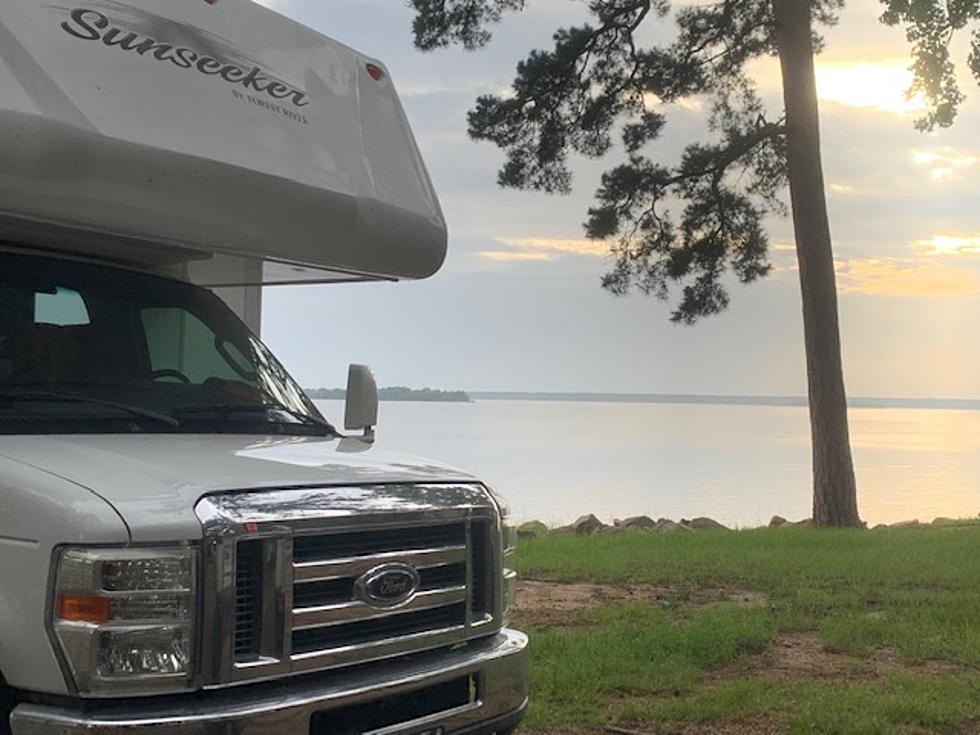 7 Things You'll Love About Glamping at Wright Patman Lake
lisa Lindsey, Townsquare Media
There have been loads of reports that people are buying or renting campers this summer for a different way to vacation during the Covid-19 Pandemic. My husband and I have been "Glamping' for a while now and I'm so excited to see that others are now trying it out. 
Once you find a camper it's time check it out with a little Glamping. Grab the kids the dogs or cats (yes we bring our cat) pack some food including a few steaks, a bottle of wine or 2 and you're going to fall in love with Glamping and it's social distancing at it's finest!
If you are looking for a great area to camp that is just a short drive away, seriously check out our very own Wright Patman Lake. We have a jewel in our very own back yard! There are several great campgrounds at Wright Patman, but my husband and I love Rocky Point the most. But Piney Point and Clear Spring are great too!  The website Recreation.gov is easy to use to make camping reservations and there's an app too!
Here are 7 Great Things about Rocky Point at Wright Patman Lake that you will love:
1. It's so close! My husband and I can be at the lake and our camp all set up with a drink in our hand in about an hour. Same for when we have to break camp to go home, but you'll feel like you've been out of town and away from the chaos of everyday life.
2 The sunsets are Magnificent! Wow, we have seen some absolutely beautiful sunsets.
3. All these camp areas are gated so kids can run free and safely. It always brings a smile to my face to see kids riding their bikes, going for walks or playing on the really nice playground areas. Kids can actually be kids!
4. The Campgrounds are beautiful! At Rocky Point, we always meet people from here locally but we also meet a lot of people from all over the country and they always talk about how beautiful our campground is, Seriously I mean always!
5. Bring good sneakers and your bike! There is a great trail that runs from Rocky Point to Piney Point. It's a little over a mile long. Be sure to look for the sign that says Cass County Grand Canyon lol. The take a bike ride all around the campground you'll be able to see how others have set up their camp and get ideas.
6. The restrooms are nice too! If you want to use the restrooms for... well you know or for a shower, don't hesitate. They are maintained beautifully. They are air-conditioned in the summer and heated in the winter!
7. With camping, you can bring your fur babies too. As I said, we bring our cat Izzy and she loves it!
Did I mention the beautiful sunsets?
Enter your number to get our free mobile app
."}" data-sheets-userformat="{"2":33567489,"3":{"1":0},"11":4,"12":0,"15":"Arial","16":10,"28":1}">
See the Must-Drive Roads in Every State