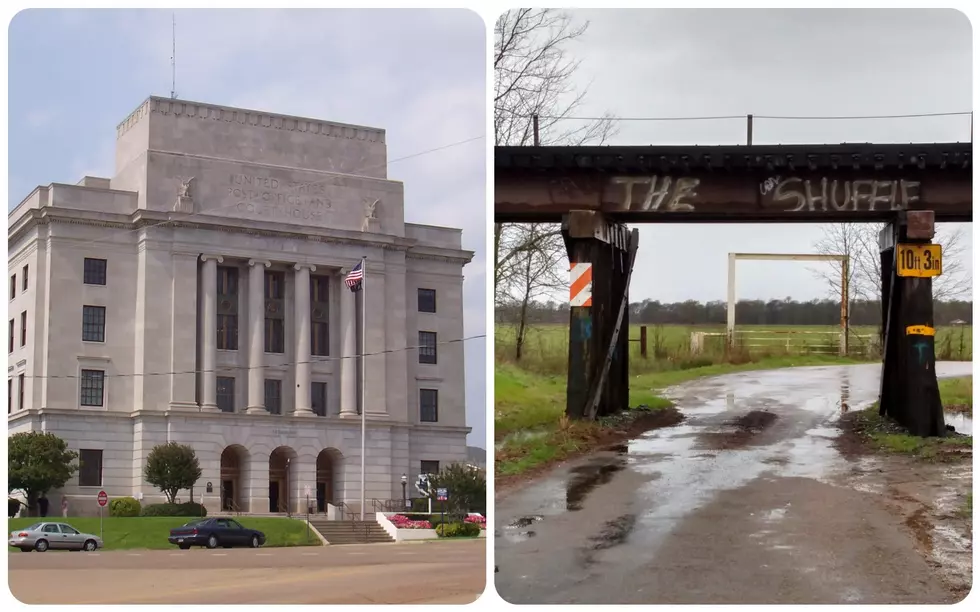 10 Things That Let People Know You're Truly From Texarkana
Wes Spicher Townsquare Media
Did you know that there are 10 things that let people know you are truly from Texarkana?
We live in a pretty unique spot. Texarkana is a twin city and has something no other twin city has, a post office that actually sits in two states. But what can you say about this town that is instantly recognizable to people that have lived here for a long time? Here are 10 things that let people know you're truly from Texarkana.
1. Photographers Island
This is the unique part of this town. It has the only post office in two states and this is the spot where you can take your picture. You can see my story on our very unique post office on our website.
2. Cruising Stateline
Any kid of the 80s remembers cruising Stateline in Texarkana on Friday and Saturday nights. I burned up that road more times than I care to talk about. Man look at how cheap the gas was in December of last year.
3. Boggy Creek Monster
.Even people from miles away know about the Boggy Creek Monster. Even if you don't believe it is still kinda cool.
4. The Big Rabbit
This rabbit has a big history. From the days it sat out in from of a gas station to its new home at Dot's rentals this bunny has literally seen it all.
5. The Shuffle
As a teenager, we cruised these backroads with our friends. Most of us can probably drive the entire route with our eyes closed.
6. Quadrangle
This festival back in the day would run right before the Four States Fair. In the beginning days of the radio station, we hosted many cheerleading competitions in downtown Texarkana.
7. Gone but not forgotten Texarkana restaurants.
From Bryce's to Pancho's even Doc Alexander's we have seen our fair share of good places to meet and eat change through the years. You can visit some of these forgotten restaurants in my story from a little while back here.
8. It is pronounced Tex a Kana
You can always spot the old-time folks from here. They pronounce the city Tex a kana. The newbies pronounce it Tex Ar Kana.
9. Texas was dry and Arkansas was wet.
Not too long ago you had to drive to Arkansas to get your liquor. Arkansas has all of the liquor and beer and wine sales and Texas was dry. Now you can go almost anywhere to pick up your wine.
10. The Phantom Killer
This case is listed as the most famous unsolved case in Texas history and kept the residents of Texarkana on edge back in the 1950s.
Is there any more we can add to the list?
LOOK: Here are the best small towns to live in across America