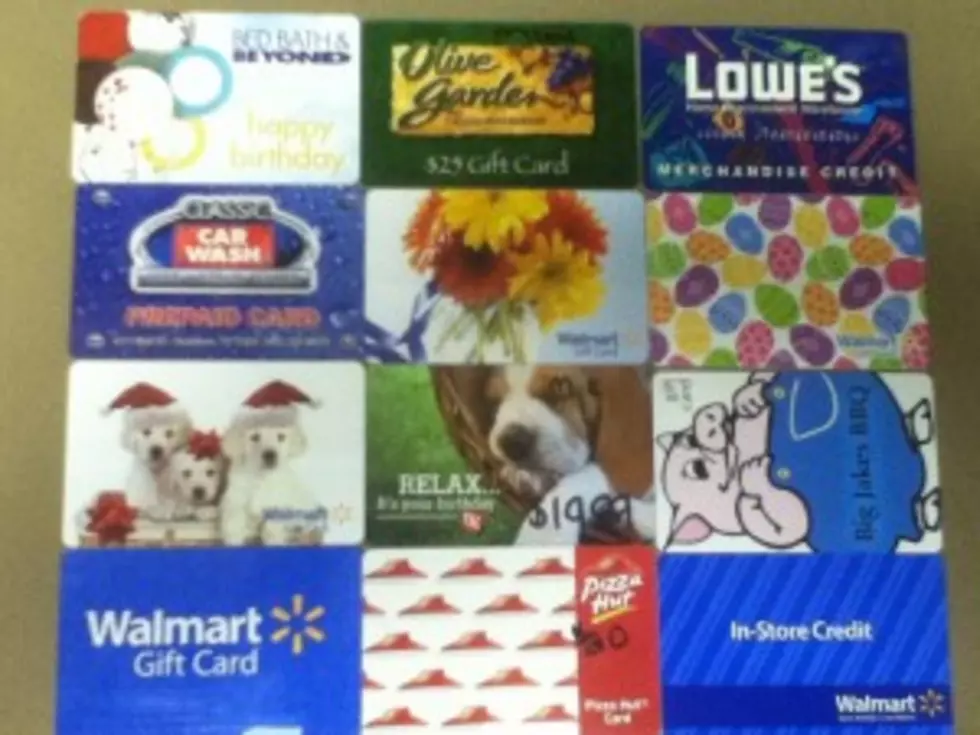 What Can You Do With Those Unwanted Gift Cards?
(Photo by Mimi McDaniel, Townsquare Media)
We have all had this dilemma. You get those gift cards at Christmas, that you don't want or need, what do you do? How would you like to sell your unwanted gift card for cash, or even trade it for an amazon gift card. A website I found called cardpool is your answer.
Cardpool is a service that lets customers buy discounted gift cards for up to 35% off or sell gift cards for cash. All orders and transactions include free shipping and are covered by their extensive Purchase Guarantee Program.
Cardpool connects all the gift card holders around the world to create a gift card exchange marketplace where customers can buy or sell their gift cards easily and safely. By gathering all the buyers and sellers in one place, Cardpool helps everyone get exactly what they want, whether its a discounted gift card, a different gift card, or simply cash.
You are always buying directly from them and selling directly to Cardpool. Cardpool buys their gift cards directly from their customers. They verify the authenticity and balance of each gift card, and holds on to them until a buyer is found. Even though they may never find a buyer for a given gift card, we pay sellers within 24 hours of receiving their gift card.
Cardpool offers a simple, safe, and convenient way of buying or selling gift cards. They  exclusively carry hassle-free gift cards that have no fees and no expiration , securely process every gift card transaction, validate the value of every gift card, and offer an unprecedented and industry leading Purchase Guarantee Program to give their customers the ultimate peace of mind.
They are so confident you'll enjoy our services that if you are unsatisfied for any reason, they will be happy to refund your purchase.