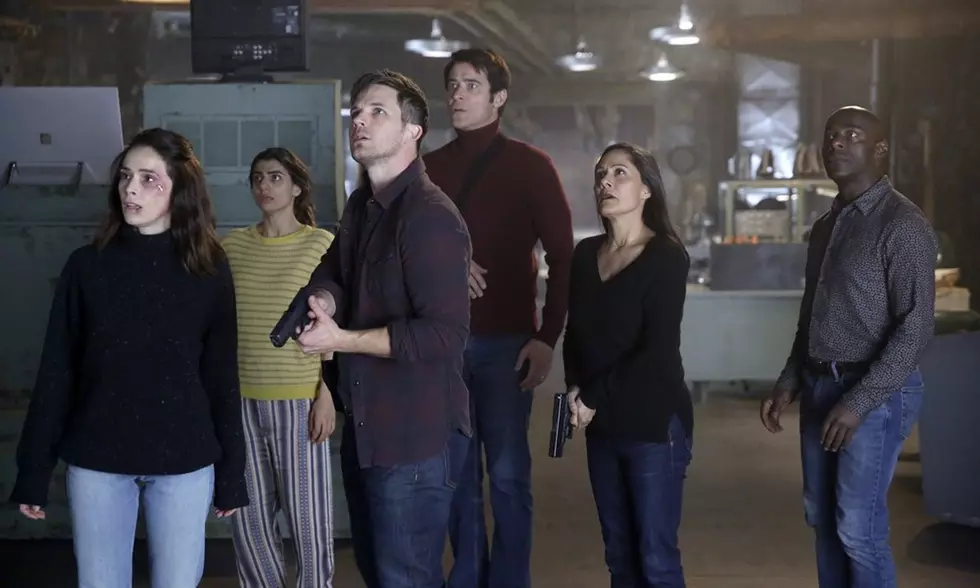 NBC Has Canceled 'Timeless,' But Here's How It Might Continue
NBC
Despite fervent campaigning from fans, Timeless has been canceled for the second, and what seems like final, time, but there may still be a chance to give it a proper send-off.
According to Deadline, NBC and Timeless producer Sony Pictures have been in talks to make a two-hour TV movie that would wrap up the sci-fi drama's story, resolving the cliffhanger in the show's recent Season 2 finale. Sony has already tried shopping around the show to other networks to no avail, but is expected to explore every avenue to keep the project going. It's unclear what the determining factor will be: As Deadline notes, TV movies can be costly because they involve reassembling a team and ramping up production with little financial payoff. But should it get the greenlight, cast and crew have made clear they'd be on board.
"Behind the scenes, Sony has been trying hard to set it up elsewhere, but no luck so far," co-creator Eric Kripke said on Twitter. "I think this 2 hour movie is our best shot. We're ready to make it if @nbc really wants it."
Wrote Star Abigail Preston, who plays Lucy Preston: "Thank you for all your support #Timeless fans! It's been an absolute joy playing your Lucy. I sincerely hope we get to do the Timeless movie to wrap up the story and get one more go to wrap up the series in a powerful & elegant way! More soon! xoxo," she wrote.
Timeless' cancellation is especially difficult given that it has already been axed and revived once over: It was initially canceled after its first season in 2017, but was later picked up for an additional 10 episodes. Now, it seems, the TV movie is a last-ditch effort to give fans (and Kelly Clarkson!!!) the closure they deserve.
The Best TV Shows of 2018