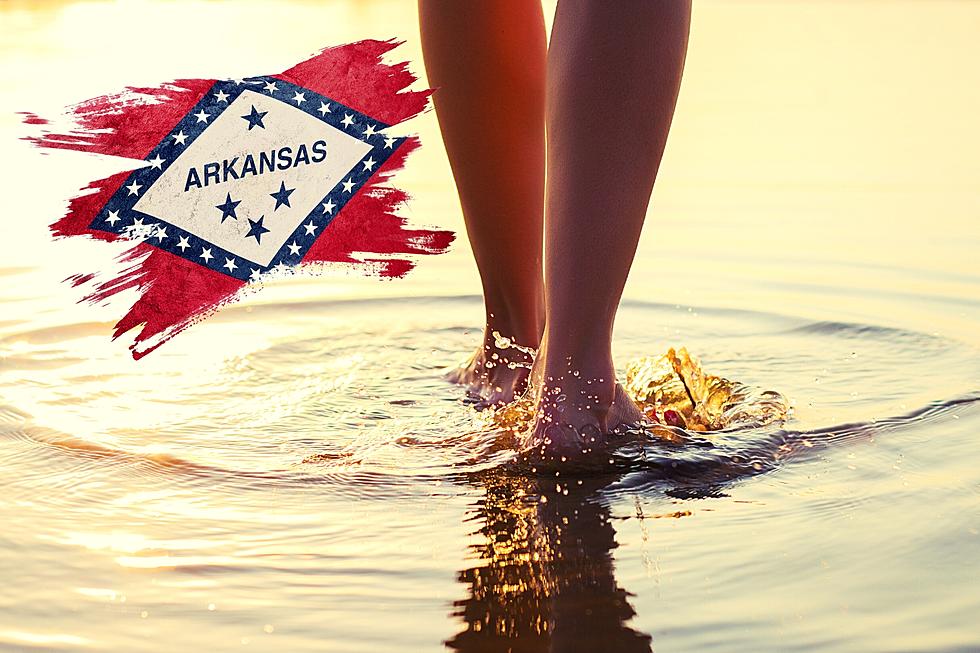 This Arkansas Lake Named Best For Skinny Dipping in The State, But is it Legal?
Canva
During the summer we all love to head to the lakes in Arkansas to cool off, but did you know that there is a lake in Arkansas that has been named the best lake to skinny dip in the state? And more importantly is it legal to skinny dip in Arkansas?
The website MyDatingAdvisor.com listed this lake as the best in the whole state to bare it all in the water. There was a total of 14 other lakes and rivers in Arkansas that made the big list of the 801 Skinny Dipping Spots in the USA.
Some of the lakes and rivers making the list are Lake Hamilton, Lake DeGray and Lake Catherine.
But what lake came in as the Best Spot For Skinny Dipping in Arkansas?
Lake Ouachita
The website stated;
Located in the Ouachita National Forest, Lake Ouachita is a pristine mountain lake and one of Arkansas's most popular skinny dipping spots—plenty of coves and secluded rocky beaches to find privacy while you dip.

 
But Is It Legal To Skinny Dip in Arkansas?
Alright so now we know where but is it legal to skinny dip is Arkansas? According to the Arkansas Law Section 5-68-204 it says...
It is unlawful for any:
(1) Person, club, camp, corporation, partnership, association, or organization to advocate, demonstrate, or promote nudism; or
(2) Person to rent, lease, or otherwise permit his or her land, premises, or buildings to be used for the purpose of advocating, demonstrating, or promoting nudism.
This makes skinny dipping illegal and is a Class A misdemeanor punishable by up to 1 year in jail and or a $2,500 fine. But here is the real kicker...This also means it is illegal for you to skinny dip in your own backyard pool.
This doesn't mean you can't skinny dip as the site said there are a lot of private coves on Arkansas lakes, and it seems loads of people do skinny dip, just don't get caught!
LOOK: Here are the best lake towns to live in
Many of the included towns jump out at the casual observer as popular summer-rental spots--the Ozarks' Branson, Missouri, or Arizona's Lake Havasu--it might surprise you to dive deeper into some quality-of-life offerings beyond the beach and vacation homes. You'll likely pick up some knowledge from a wide range of Americana: one of the last remaining 1950s-style drive-ins in the Midwest; a Florida town that started as a Civil War veteran retirement area; an island boasting some of the country's top public schools and wealth-earners right in the middle of a lake between Seattle and Bellevue; and even a California town containing much more than Johnny Cash's prison blues.
Offbeat adventures: Travel to the coolest hidden wonders in every U.S. state
Fuel your offbeat travel dreams.
Stacker
found the coolest hidden wonders in all 50 U.S. states (plus D.C.) using data from
Atlas Obscura
.
[WARNING: Under no circumstances should you enter private or abandoned property. By doing so you risk bodily harm and/or prosecution for trespassing.]