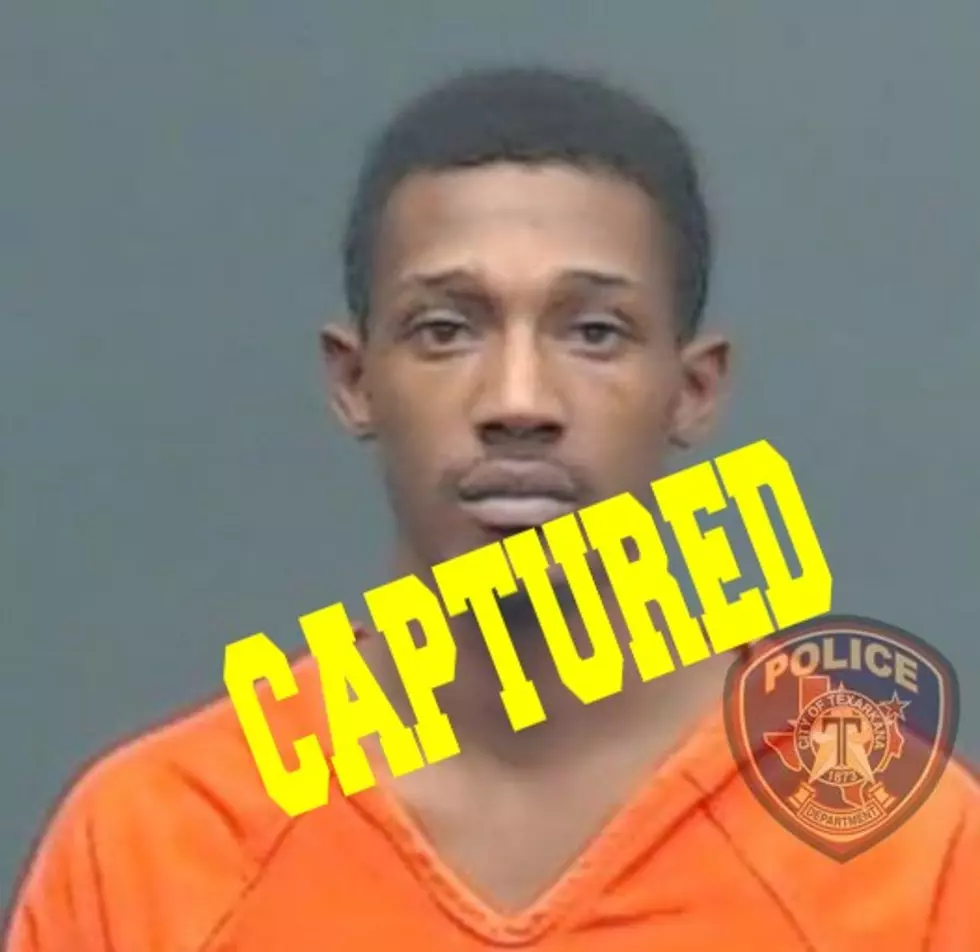 Update: Texas Most Wanted Murder Suspect Arrested in Texarkana
TTPD
Update:2:22PM 2/24/2021:
Marques Thompson's bond has been set at $1 million for the murder charge. $100,000 for Aggravated Assault. He is being held without bond on probation violation as well as the two Arkansas felony charges
Earlier 7:30AM 2/24/2021
Texarkana Texas Police Department and DPS troopers arrested Marques Thompson Yesterday afternoon (February 23) at a relative's home in Texarkana after they received information that he might be there.
Marques Thompson was wanted for the January 12 murder of Nichlos Muldrow in the Oaklawn Village parking lot and was the subject of a state-wide manhunt after being added to the Texas Ten Most Wanted List on February 4, 2021.
In addition to the murder charge, he also had warrants for Aggravated Assault with a Deadly Weapon, Probation Violation on Aggravated Assault, and two felony warrants from Arkansas.
Thompson was arrested and then booked in the Bi-State Jail without incident.
Earlier this month when he was added to the Texas 10 Most Wanted List the DPS website stated that Thompson had been wanted since August 2020, when he violated his probation and absconded from his last known address in Texarkana, Texas. Since then, Thompson had been suspected of being involved in multiple shootings, including a fatal one that occurred on Jan. 12 in Texarkana. In addition to Texarkana, Thompson also has ties to the Dallas Metroplex area.
LOOK: Answers to 30 common COVID-19 vaccine questions
While much is still unknown about the coronavirus and the future, what is known is that the currently available vaccines have gone through all three trial phases and are safe and effective. It will be necessary for as many Americans as possible to be vaccinated in order to finally return to some level of pre-pandemic normalcy, and hopefully these 30 answers provided here will help readers get vaccinated as soon they are able.