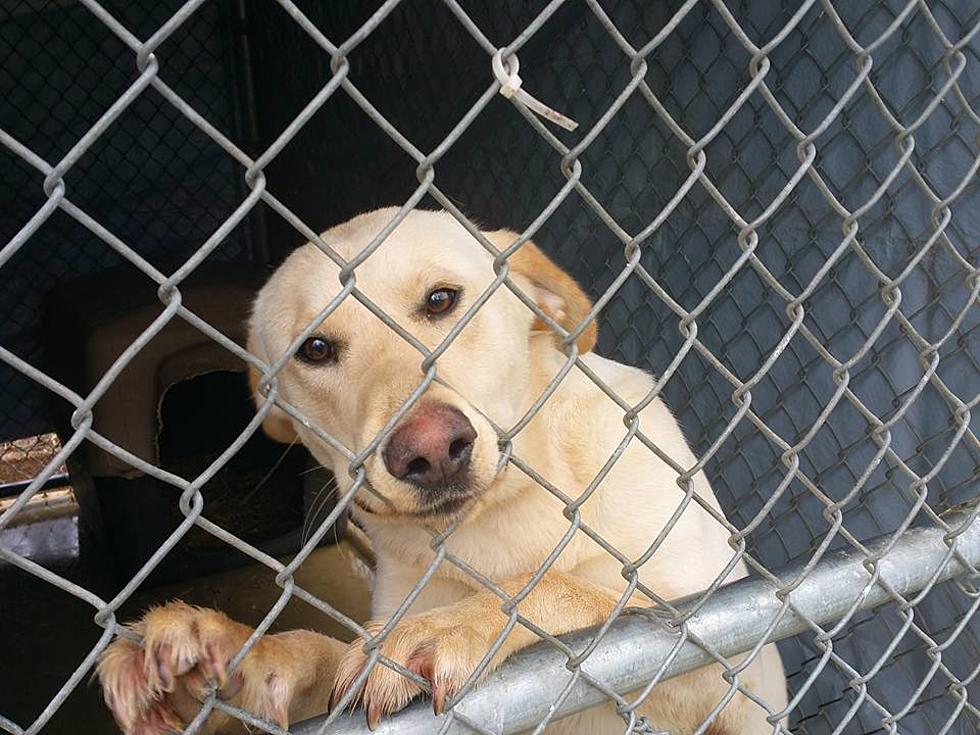 Strays and Unwanted Dogs at the Texarkana, Ark. Animal Shelter
Mimi Campbell, Townsquare Media
Could one of these dogs be your missing pet? Here are photos and videos of some of the stray dogs and owner surrenders at the animal shelter in Texarkana, Ark as of Monday, February 6, 2017. Many of these dogs were strays that were picked up by animal control officers and not claimed by their owners.
Look at this big guy, he is already neutered and microchipped. He is also house trained, leash trained and knows commands. Ask the staff to see him and use his Air Sheet number 224588.
This Yellow Lab male is dreamy. Air Sheet No. 224427. You'll need to ask the staff to see him because he is in the HP kennels. He was picked up on January 17 on Dundee Drive in Texarkana, Ark.
Look at this beautiful Australian Shepherd that is at the Texarkana, Ark. animal shelter. He is a stunning dog with marble blue and brown eyes. He is approximately 3 years old. Walks good on a leash. Loves affection. He was picked up on Stanford Drive in Texarkana, Texas on January 17, 2017. He was wearing a blue collar but no tags and no microchip. Since his owner has not reclaimed him in the allotted time, he is now available for adoption. Important number you need to know is his Air Sheet No. 224355.
This bird dog is a sweet boy. He was picked up running loose in Wake Village, Texas. He was wearing a green collar but no tags. His ID# 224614 is what you will need to give the shelter staff if you would like to see him. He was in the Stray kennels downstairs on Feb. 6, which isn't a general public area. His kennel mate was picked up running around Texas High School on January 23. His Animal ID# is 224495.
This shepherd mom and her eight babies are listed under Animal ID# 76129, Form No. 224506. They were brought in as strays on January 24, 2017. Currently they are not on the adoption floor so you will need to ask the staff about seeing them. The babies look like they are close to being old enough to be weaned but you'll need to check with the shelter on their status.
There are many more dogs at the shelter and cats too. If your pet is missing, the shelter should be the first place you visit. Fill out a lost report and ask to see the stray area. It is always best for you to look rather than call and ask one of the staff to look because they do not know your dog or cat.
The Animal Care and Adoption Center is located at
203 Harrison St., Texarkana, Ark., 71854
and is open Monday through Friday from 11AM and 5PM and Saturdays from 11AM to 2PM. Our shelter takes in animals from many surrounding communities. Please remember to check with the shelter if you have lost a pet or if you are interested in adopting a new pet.