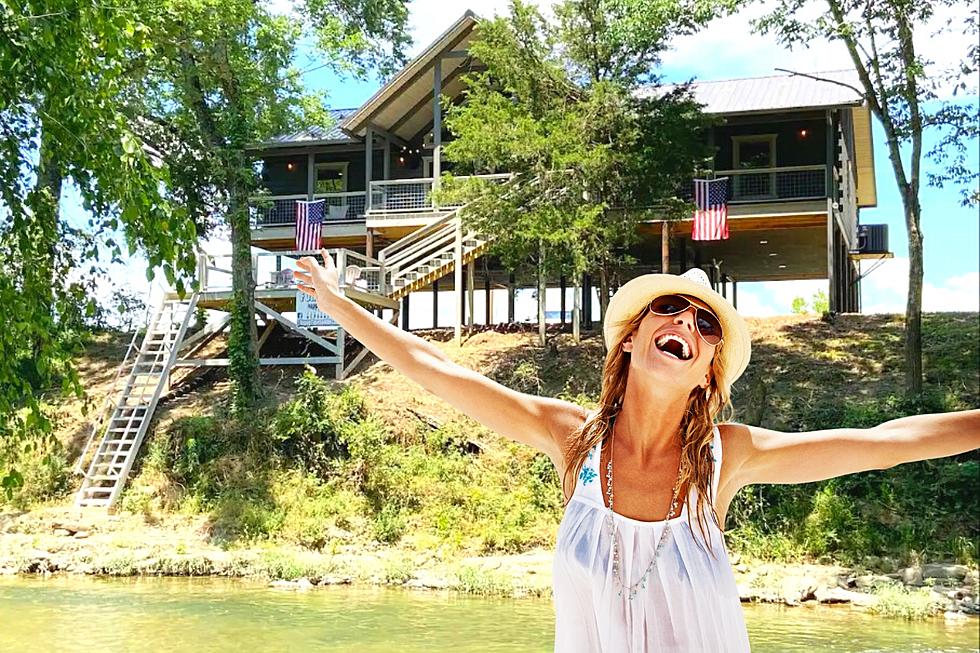 Stay Cool This Summer at This Beautiful River Front Cabin in Arkansas
Airbnb, Canva
The heat of summer is officially here and it's time to find a place to stay where you can cool off. Arkansas is known for its beautiful lakes but it's also known for its beautiful rivers too and here's a super nice place to stay right on the Caddo River. 
Plenty of Room for Family & Friends
This cabin is big enough for the whole family or friends inside and out. Enjoy the outdoors on the beautiful covered porch. Then on the inside, there are three bedrooms and three full bathrooms. It also has the kids covered with bunk beds.
Cool Off and Enjoy Your Very Own Swimming Hole
This vacation house is right on the riverfront of the Caddo River and it even has a private swimming hole. If you love to kayak or just relax and float all you have to do is take a very short walk down to the river. The steps from the cabin will lead you right to the private swimming hole.
Summer is here, and finding the perfect vacation spot includes a body of water close by. Play in the water during the day and at night enjoy porch life on Caddo River in Glenwood, Arkansas.
Let's check out the photos of this riverfront cabin!
Charming River Front Cabin Not Far From Texarkana
Find out more information about this cabin at airbnb.com
Stunning Views at This Arkansas Treehouse Getaway
This Arkansas treehouse is the perfect romantic getaway located in Bee Branch, Arkansas.
Arkansas Lake House For Breezy Summer Nights
Looking for a summer vacation on an Arkansas Lake? This place is for you!