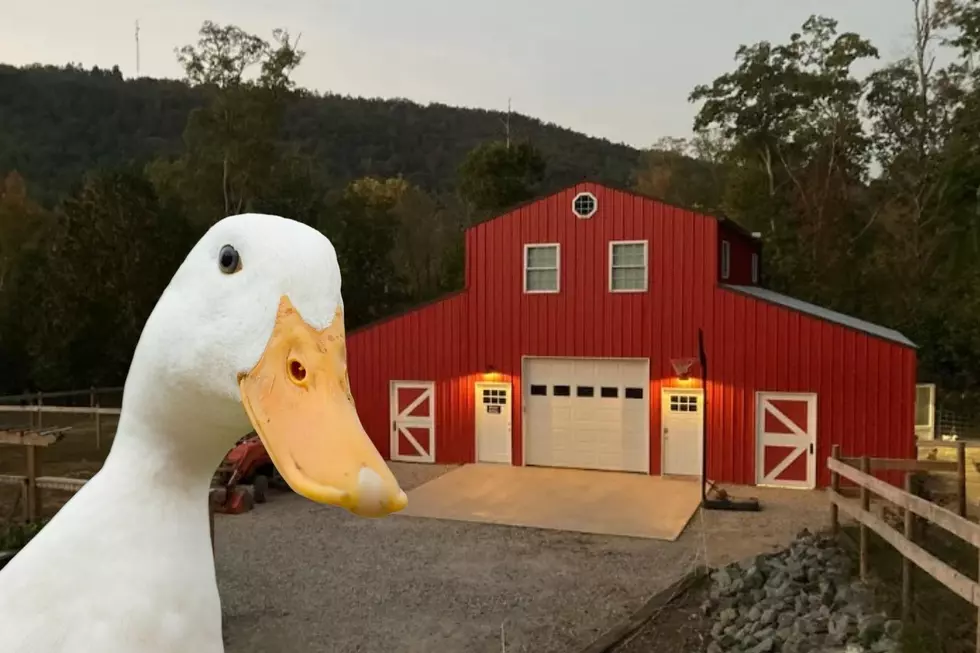 Fun Family Getaway in Arkansas – Stay in a Barn Loft & See Farm Animals
The Barn Loft via Airbnb, Canva
If you are looking for something a little different to do with the family especially if you have young children this is a great getaway. You can stay in a barn loft with beautiful tree-top views and visit with the animals just down the road near Hot Springs, Arkansas.
What is so unique about this place is it is a working farm with animals. You and your kids can experience a little of the farm life and relax too. The hosts at Kelly Hallow Farm even milk their goats twice a day and guests can watch the process. Along with goats, there are pigs, ducks and other friendly farm animals. Talk about having a petting zoo right in your backyard.
Enjoy The Simple Life at This AirBnB
If you've never stayed on a farm before or you want your kids to get a taste of what farm living is like this is a perfect way to get back to basics. Kids of all ages will enjoy this fun getaway. The Barn Loft is close to downtown Hot Springs so will have plenty to do.
What is the Barn Loft Like?
The barn loft is perfect for a couple or a family. It has one bedroom but there is still plenty of sleeping space for the whole family. The bedroom has a queen bed. Then there is a twin bunk bed and a queen sleeper sofa in the living area. It has a full kitchen and 1 and 1/2 bathrooms. The loft also has a balcony that overlooks the barnyard. The balcony has a gas grill and an outdoor dining table. Guests can explore the 22-acre property, barnyard and stream. There are two picnic areas by the creek, a fire pit and a private playground for the kids.
You can find out more about a stay in the Barn Loft at airbnb.com
Check out the great photos below.
Fun Family Getaway in Arkansas - Stay in a Barn Loft & See Farm Animals
Stay at this working farm and enjoy the simpler life and get up close to the farm animals.