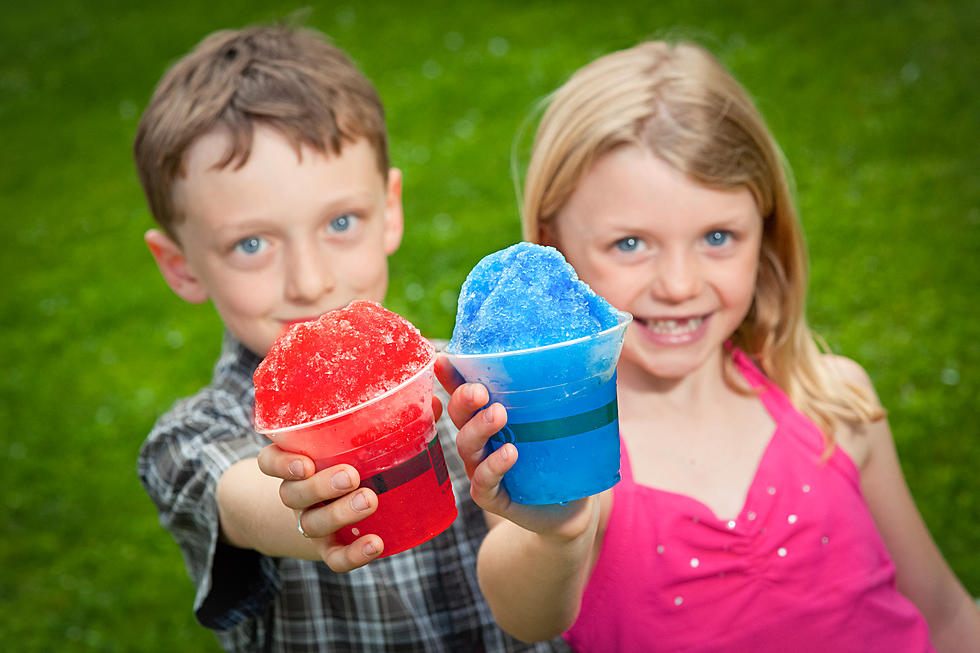 Shaved Ice Huts in & Around The Texarkana Area
Getty Images/iStockphoto
Spring is here and warmer temperatures mean something cool to eat is in order. Whether you call them a Snow Cone or Shaved Ice everybody loves this classic treat!  I've made a list of some of the great places for a snow cone in and around the Texarkana area.
If you know of one that isn't on my list be sure to let me know and I'll add them.
Southern Tropics Shaved Ice - located at 116 East 35 Street in Texarkana, Ark. is open from noon to 9PM Monday - Saturday and Sundays  2PM to 9PM.  
Wake Village Shaved Ice - located at 800 N. Kings Highway in Wake Village open 1PM - 9PM Monday, Tuesday and Wednesday. 1PM to 8PM Thursday, Friday and Saturday and Sunday open from 1PM to 9PM. Call  (903) 278-8174 for more information.
Shaved Ice Express at 1431 North Kings Highway in Nash right beside Wright's Body Shop. Open Monday-Saturday 11AM-6:30 PM  and they also serve hot food too! (903) 244-1167
Angie's Tropical Sno at 540 W Locke St. in Ashdown, Ark. Opening this Saturday April 10! Then they will be open 7 days a week. 2PM to 8PM. Call them at (870) 571-9772
Kona Ice of Texarkana - This one is mobile and you'll see it in different places. If you'd like to know where it is or like to schedule it for an event or fundraiser just give them a call at (903) 293-0123. On Twitter @konaiceoftexarkana