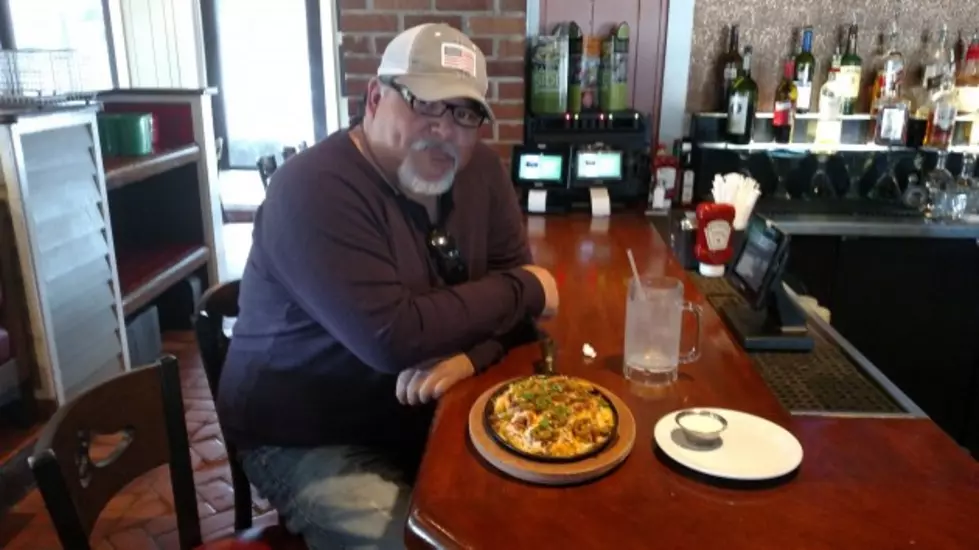 National French Fry Day: Top 5 Best-Loaded Fries in Texarkana
Townsquare Media
Today, July 13, is National French Fry Day! Where are the best fries in Texarkana? I went a step further to find the best-loaded cheese fries in Texarkana.
1. Outback Steakhouse
These are my all-time favorites "Aussie Cheese Fries" topped with Monterey jack, cheddar, and chopped bacon with a side of ranch dressing. Yummy!
2. Big Jake's BBQ
Next up are Big Jake's homestyle loaded cheese fries with your choice of meat for a topping, chopped beef, pork, or hot links. This meal is fit for a king so you better be ready to eat. Hungry?
3. Texas Roadhouse
They say things are bigger in Texas and if you've had the loaded roadhouse cheese fries you know it's true. A big Texas heaping of fresh-cut steak fries, topped with melted cheddar cheese sprinkled with real bacon bits. Now that's a meal that will make you shout yee-haw!
4. El Chico
When I think of El Chico, I certainly don't think loaded fries. If you love your fries a little spicy with a Tex-Mex flavor you've come to the right place. Their loaded cheese fries are topped with queso, taco beef, pico de gallo, jalapeños, cheddar, and jack cheese with sour cream and ranch dressing to dip. Your taste buds will thank you for this tasty kick in your mouth.
5. Chili's
Finally, on my last stop of the Great Tater Run, I discovered the Texas Cheese Fries at Chili's makes you proud to be a Texan. These loaded cheese fries are brought out on a cast iron skillet sizzling with tons of melted Monterey, pepper jack and cheddar cheeses, applewood smoked bacon, jalapeños, and green onions. Then top it off with a side of made from scratch homemade ranch dressing. Mouth-watering delicious!
Do you know of any other places in Texarkana that serve up some of the best-loaded fries?
In observance of National French Fry Day (July 13) we can't think of a better way to celebrate than with free McDonald's World Famous Fries.
That's right, McDonald's is offering a free medium fry, exclusively available through the McDonald's app.
Once you download the app, you can access the deal one of two ways. Use the Mobile Order and Pay function or scan the available QR code at the Drive-Thru or Front Counter.  No purchase is necessary, and the limit is one use per customer.
99% of their restaurants are open for drive-thru, carry-out, and delivery, serving communities across the country with enhanced safety precautions.
KEEP READING: 3-ingredient recipes you can make right now