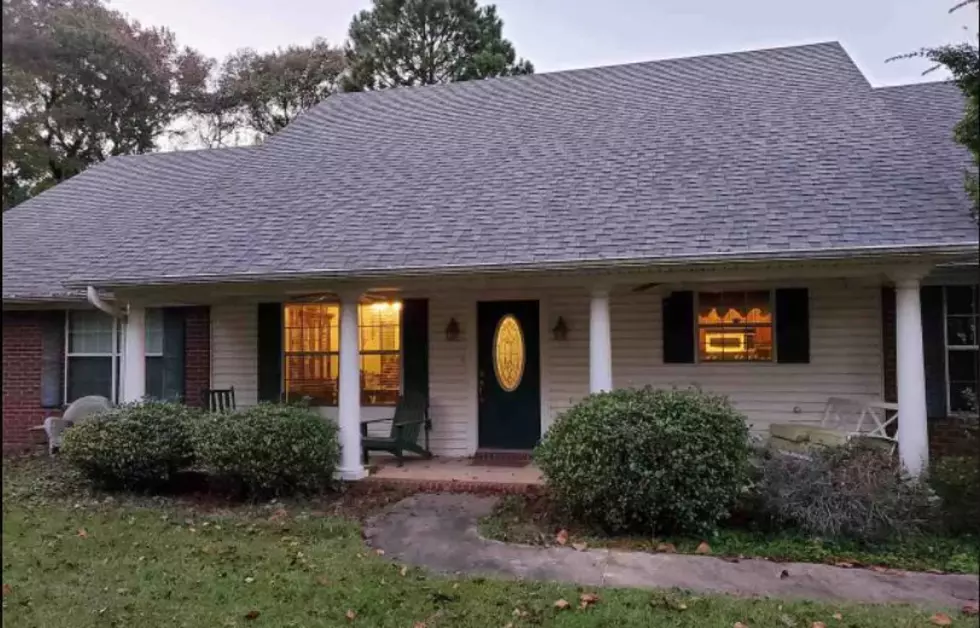 Incredibly Modest Hooks, TX home Is For Sale For A Whopping 1.5M Dollars
Zillow Connie Nations Remax Preferred
Everyone knows that the housing market is booming right now, but do you think this nearly 1.5 Million dollar home in Hooks, Texas is pushing the boundary a bit? 
This house that is just a little drive west of Texarkana actually boasts two brick homes, a 30x60-foot shop, and a pond all on 20 acres right off Interstate 30.
The main house is listed as a 3 bedroom 3 bath and at just 2196 square feet. There are not too many details on the second home. If you are curious a house like this will have estimated payments of $8,672 a month. So what makes this house so expensive?  Also, it could be commercial? Guess we should take a look.
The Outside view.
Well, it looks okay, except for the dead bush. The house has been for sale for nearly 2 years, so maybe it's gone?
Another outside view of the home
This view is not too impressive, a little landscaping may be in order. Maybe things get better once you get inside?
Living Room
I like the look of the living room and it has nice windows looking out into the yard, but we are seeing a lot of ceiling and not much of the floor. It looks like it may be wood or vinyl planking, but the stack of laundry reminds me of home.
A view into the kitchen
I am not 100 percent sure where this is in the house. Maybe in the dining area looking into the kitchen? The plant on the stand in the corner is 'interesting'.
Kitchen
Ok here is a look at the kitchen. It looks well lived in, but is it worthy of a 1.5 million dollar price tag? Maybe the cell phone conveys with the house? (and the unlimited plan)
Second Kitchen View
It does have stainless appliances. And the cabinets look nice. But the question is, is there any more storage? That fridge actually looks like mine. You can see a picture on my fridge here.
Breakfast Nook
The breakfast nook looks like it is quite cozy. I wish we could see the view out of the window though.
Formal Dining Room
I do have to give the homeowner credit for having a formal dining room that is ready for guests.
The 30x60 Shop
It doesn't look like it is 30x60 but it does have what looks like a standard two-car garage door and a single entry door. I wish we had more pictures on the inside to see if it is finished.
Second House?
I think that this is the second house? Unfortunately, there is only one photo.
Pond
The pond looks nice. It seems to be pretty deep and who knows it may be stocked ready for some fishing.
Yard
This is the only shot of the yard. It looks like it is being maintained very well and would be a great place for you and the kiddos to hang out.
So with no view of bathrooms, bedrooms or the second house; would you consider this a great deal?
LOOK: Famous Historic Homes in Every State
LOOK: Here are the best small towns to live in across America