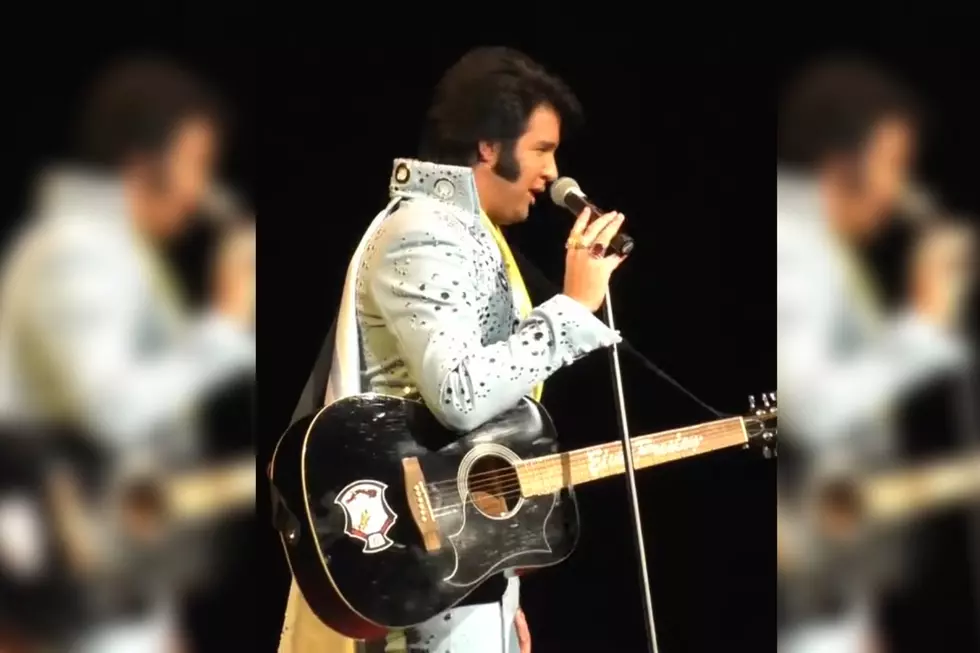 Hunk a Burning Love! It's the World Famous Elvis Tribute in Texarkana
sqsand, Youtube, Canva
If you love Elvis then get ready for a very special treat coming to Texarkana. It's the world Famous Elvis Tribute with ETA Travis Powell.
It all takes place this Saturday night January 7 at the beautiful Perot Theatre located at 221 Main Street in historic downtown Texarkana with the show starting at 7 PM.
Travis has won tons of ETA (Elvis Tribute Artist) contests over the years including the big one, at Potawatomi Hotel & Casino's "A Tribute to the King" in 2016. Now he is bringing his show to Texarkana.
Travis portrays the King of Rock and Roll at the height of his career in 1969 and then through some of the older years. Not only will he have the women going crazy but the entire audience as he performs Elvis' greatest hits.
According to a story earlier this year in the Gilmer Mirror his bio Travis has been a fan of Elvis since he was 4 years old and has been performing Elvis music since he was 6.
So many of us never had the chance to see Elvis in person and this will really be a treat. For the ones fortunate enough to have seen Elvis in concert then get ready for a fun ride down memory lane.
Tickets are available online or at the Perot Box Office or call the Perot Theatre at (903) 792- 4992.