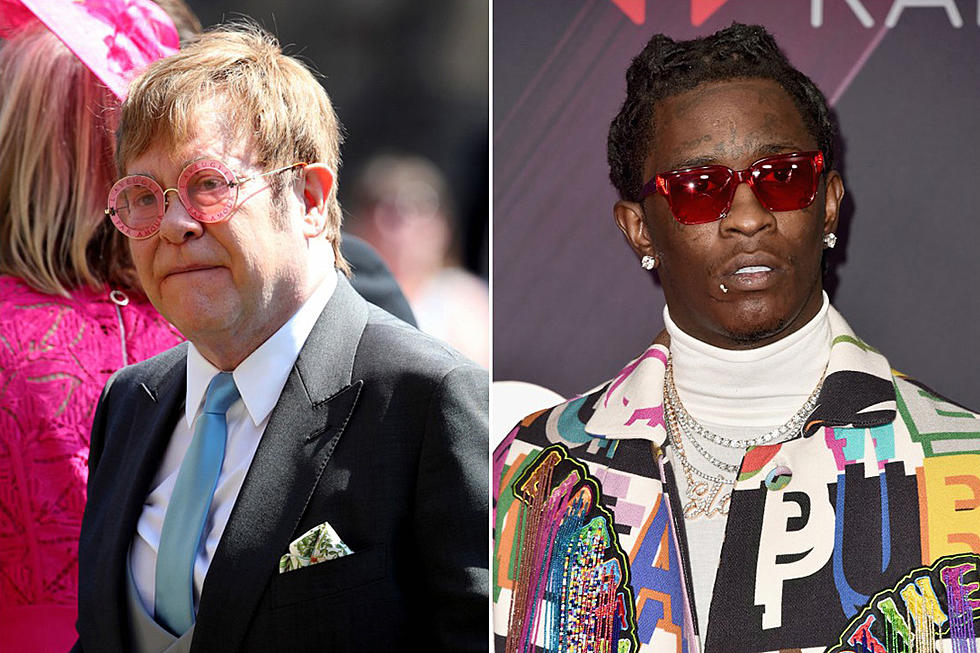 Elton John Praises Young Thug's Remix of "Rocket Man" on "High"
WPA Pool / Alberto E. Rodriguez, Getty Images (2)
Young Thug finally delivered his highly-anticipated On the Rvn project earlier this week. Originally set to be an album, the record ended up being a six-song EP but it does include the long-awaited Thugger and Elton John track "High." A remix of John's classic "Rocket Man," the song is now being praised by the legendary musician.
During an episode of his Rocket Hour show on Beats 1 radio, John played the track and revealed he usually doesn't like to play his own music but made an exception for Thugger. "Young Thug, who I love and have met, he dropped a track. It's a remix of 'Rocket Man,'" he said. "And I don't usually play my own stuff on this show but this is so cool and so good."
John went on to call Thug's remix a great surprise. "These things are the great surprises in what I do," he continued. "Sometimes you hear something that you never knew was going to happen or never thought was going to happen in a million years."
Thugger's remix of "Rocket Man" originally leaked in August but the track goes back to 2016, when photos of the two together surfaced. In the photo, Thug can be seen chilling with John at the singer's lavish home.
In related Young Thug news, the rapper recently shared his latest music video for the Gunna-assisted "Dirty Shoes." The track appears on Thug's Young Stoner Life Records compilation project, Slime Language.
Check out John discussing Young Thug's "High" below.
See Exclusive Photos From Young Thug's 2016 XXL Cover Story