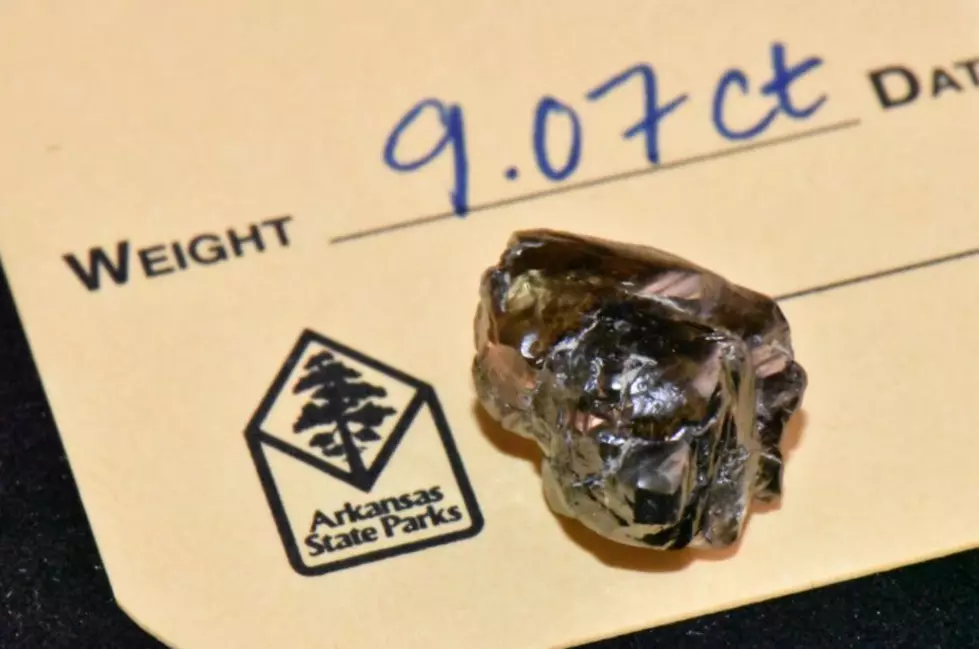 9 Carat Diamond Found at Crater of Diamonds State Park
Courtesy of Crater of Diamonds State Park
Nothing like going to the Crater of Diamonds State Park in Arkansas and finding a diamond, a big diamond. Over 9 carats.
What did you do over the Labor Day Weekend? I bet it wasn't as successful as the  Arkansas man who found the second-largest diamond to be found at the state park.
According to the Crater of Diamonds State Park website and Facebook page, the man 33-year-old Kevin Kinard of Maumelle, Ar.  He was walking in the diamond fields looking for anything shiny. Well, he found shiny. In fact, he found a big shiny diamond, a big 9.07-carat diamond. When he saw it he told the Park that he just thought it was a piece of glass and just put it in a bag he was carrying around with other stones and rocks he had found.
So far 246 diamonds have been found at the park in 2020.
You can check out the whole story including how big the largest diamond that was found in the park and more information about the Crater of Diamonds State Park in Murfreesboro at their website.
Enter your number to get our free mobile app
LOOK: See inside a 'modern day' castle complete with drawbridge