Flavor Flav's Mother Passes Away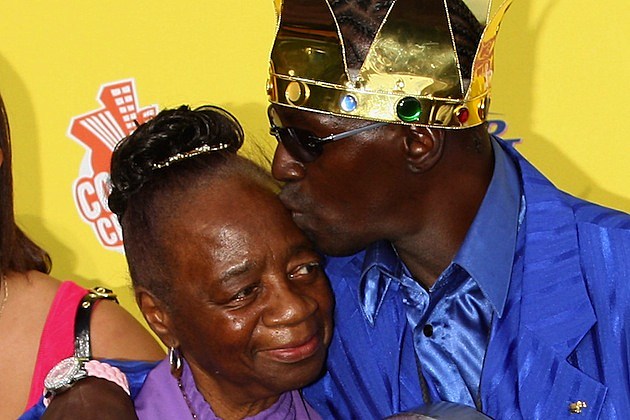 Flavor Flav's beloved mother, Anna Drayton, died on New Year's Eve (Dec. 31).
Flav shared the heart-breaking news, writing:
Hey everybody I just lost my mother Anna Drayton thismorning newyears eve she passed away and I'm gonna miss her. She lived good a good life

— FLAVOR FLAV (@FlavorFlav) December 31, 2013
Thank you to everyone that's sending me blessings about my Momz ,,, I appreaceate you all of you so much from me and my family FLAVOR FLAV

— FLAVOR FLAV (@FlavorFlav) December 31, 2013
The information was also revealed by Full Force, who shared on their Facebook page today (Jan. 1):
On behalf of Full Force,we would like to send prayers of condolences to our good friend William Drayton aka Flavor Flav & his family on the passing of his beloved mother Anna who passed on New Years Eve. She was a wonderful & sweet person who is now up in heaven wearing Gods wings. A few weeks ago we were in the studio working on something special with Flav. He is a great guy & great son. God stay with u boyyyeeee,we love you !!!
Flavor Flav's group Public Enemy also posted about the sad news, writing:
Rest In Peace Anna Drayton, mother of Flavor Flav, who sadly passed away last night. Please keep the family in your thoughts and prayers.
Our thoughts are with Flav and his family during this extremely difficult time.
Subscribe to Power 95.9 on

Source:
Flavor Flav's Mother Passes Away