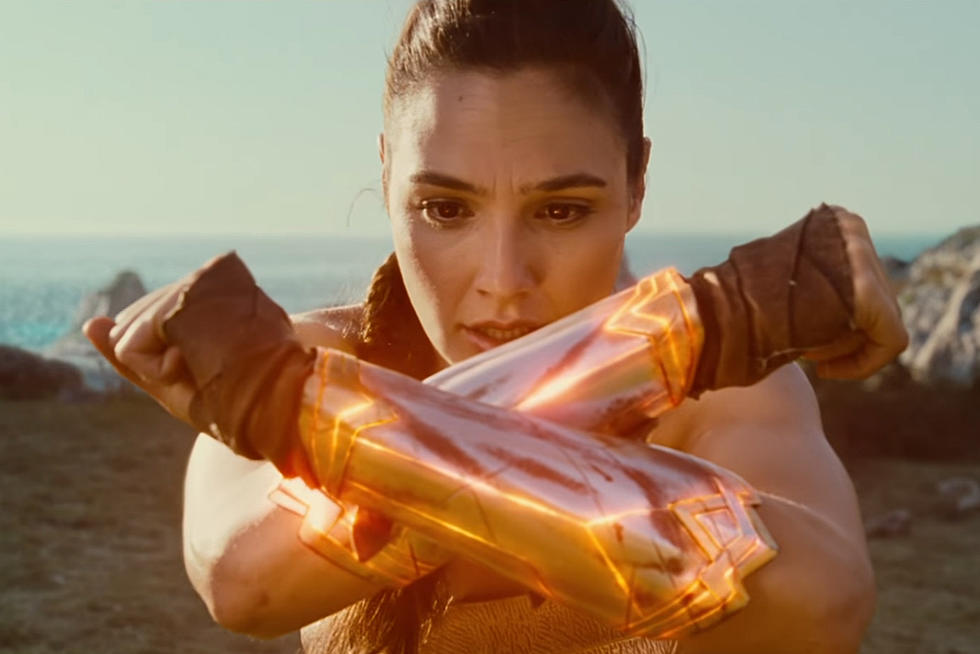 Warner Bros. Opens the Floodgates With 7 New 'Wonder Woman' Clips
Warner Bros.
We're only two weeks away from the release of DC Films' Wonder Woman, and by my watch, that means it's time for Warner Bros. to pull out all the stops when it comes to marketing the film. And wouldn't you know it? Right on schedule, the studio has released a whole bunch of clips from the new film. We've got scenes where Wonder Woman throws down against enemy soldiers, scenes where Wonder Woman struggles to understand the "modern" world, and a whole bunch of scenes where Chris Pine plays the comic relief to Gal Gadot's straight woman. If you've been hoping for a closer look at the world that director Patty Jenkins has put together, here's your chance.
I've picked my favorite of the clips for the prime position up top, but here are the six additional videos, courtesy of We Got This Covered (via Flickering Myth):
If, like me, you haven't seen Wonder Woman yet, these clips seem to back up some of the early reviews from fans and critics alike. One, there's definitely a lot of humor in play in this film. Between Gal Gadot's fish-out-of-water attitude and Chris Pine's frequent (and pitying) encounters with the Lasso of Truth, Wonder Woman knows enough to let its talented cast play against type a little. For another, the action sequences do seem to have some punch to them. Sure, there's a little more CGI than I would like to see in the film  —  if you were disappointed in the digital effects used in Batman v Superman during the fight sequences, you're going to be disappointed here  —  but Gadot should silence all doubters about her ability to carry the role of an action hero for the entire film. And Danny Huston gets to throw down as well! Kinda figured him for a "menace from the shadows" type.
Here's the official plot synopsis for Wonder Woman:
Before she was Wonder Woman, she was Diana, princess of the Amazons, trained to be an unconquerable warrior. Raised on a sheltered island paradise, when an American pilot crashes on their shores and tells of a massive conflict raging in the outside world, Diana leaves her home, convinced she can stop the threat. Fighting alongside man in a war to end all wars, Diana will discover her full powers…and her true destiny.