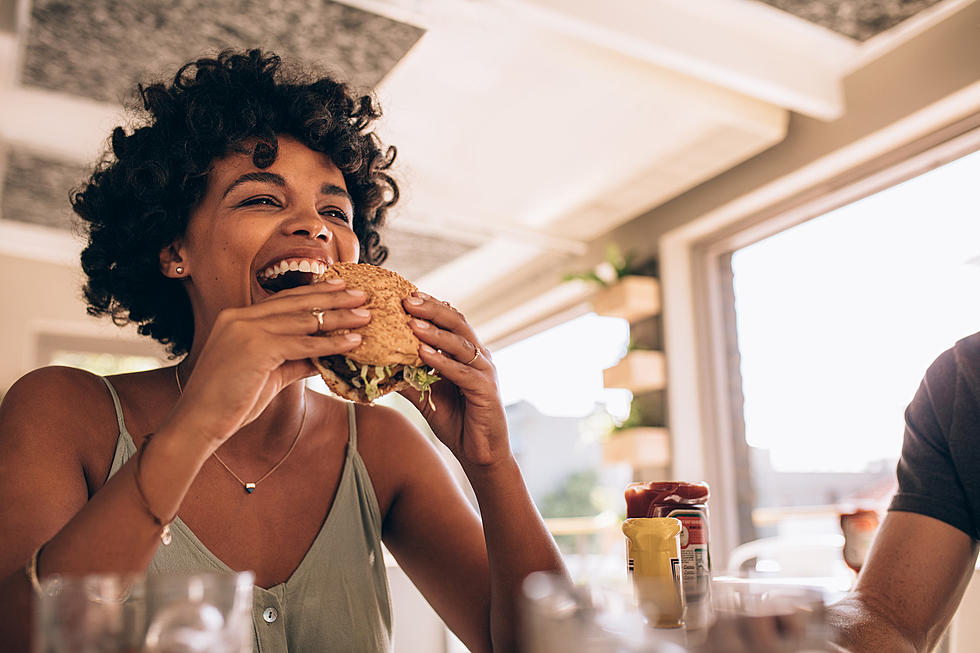 These Are The Top 10 Family Restaurants in Texarkana According to Yelp
jacoblund
I don't know how you feel about top 10 lists, after all, they are subjective. This is not my Top 10 list, the credit for this one goes to Yelp.com. If you put in a search for "Family Friendly Restaurants" in Texarkana, this is what you get. The good, the bad, the ugly, agree or disagree, these are the results. Believe it or not, there are some on this list that I have never been to.
1. Benchmark American Brasserie
Located: 4115 N Kings Hwy Ste 111
How big a family place can it be when I have never eaten there? That's just a fluke actually, for whatever reason my wife and I haven't gotten around to trying this place yet. It's located on I-30 at the Nash Exit right down from Dixie Diner, just haven't been there. Since it comes in at #1 on the Yelp.com list, maybe we should give it a try.
2. Ironwood Grill
Location: 4371 Galleria Oaks Dr
I do like this one, been there several times in the last few years, always good food and friendly service.
3. 67 Landing (formerly Scottie's Grill)
Location: 8400 W 7th St
It's a little confusing since Yelp still has this listing as Scotties, but we know it's 67 Landing.
4. Lunch Box
Location: 503 S. Robison Rd
Delicious mass quantities, good home cooking, and great deserts.
5. Three Chicks Feed, Seed and Cafe
Location: 4045 Genoa Rd
Sadly, I haven't been out there since they replaced "Trey the Turkey", I hear they have done some great remodeling too. The food has always been good.
6. McAlister's Deli
Location: 5001 Cowhorn Creek Rd
Interestingly enough, the only national chain restaurant to make it into this Yelp search. Can't argue with it, good food, pretty reasonable prices.
7. Dixie Diner
Location: 4115 N Kings Hwy #120
The radio station Lunch Bunch goes to "The Diner" as we lovingly call it, about once a week. A Texarkana favorite for many years and still going strong.
8. Colima's Mexican Food
Located: 3505 Summerhill Suite 1
I have only been there once or twice, really good food and moderately priced. Need to get back in there.
9. Naaman's BBQ
Location: 5200 N State Line Ave
Some of the best BBQ I have ever tasted, I need to get back in and visit that new location.
10. Johnny B's
Location: 224 E 5th St
If you're looking for a great eatery near downtown Johnny B's is a terrific place to go. You'll notice they stay very busy, there's a good reason for that. I don't get there often for lunch but my wife and I love to do breakfast there on the weekends.
That's the Top 10 according to Yelp.com, but I think they left some out...
Twisted Fork
Location: 5522 Summerhill Rd
Full disclosure, my son is one of the Chefs at Twisted Fork, but it was a great restaurant in town for many years before he got there. If you love burgers like me... try the Twisted Burger, makes my mouth water just thinking about it.
Silver Star
Location: 5205 W Park Blvd
Great BBQ ribs, love their onion rings and be sure you try the spicy ranch on your salad...or onion rings, yum.
Texas Roadhouse
Location: 4002 St Michael Dr
Another national chain restaurant that I believe deserves a place on the list. You can't hardly beat their ribeye steaks for consistency, quality, and taste. My only complaint is the noise level, if they would just turn down the music people wouldn't have to yell at each other across the table. Then I could talk my wife into going more often.
China Inn
Location: 4305 N State Line Ave
If your family likes Chinese food I recommend China Inn on N. State Line. It's been a favorite of ours for many years now. Try the Special Fried Rice.
Ta Molly's Mexican Restaurant
Location: 3310 St Michael Dr
There are several good Mexican Restaurants around town including El Chico and Los Ruvalcaba on the Arkansas side,  Loca Luna and Amigo Juan on the Texas side but my wife and I usually end up at Ta Molly's Mexican Kitchen. She loves their puffy tacos and I love, love, love the Bob's Dip, Heaven on a chip.
There are a lot of great restaurants in Texarkana on both sides of town, tell us your favorites.
LOOK: Food history from the year you were born
From product innovations to major recalls,
Stacker
researched what happened in food history every year since 1921, according to news and government sources.
LOOK: Best Beers From Every State
To find the best beer in each state and Washington D.C., Stacker
analyzed January 2020 data from BeerAdvocate
, a website that gathers user scores for beer in real-time. BeerAdvocate makes its determinations by compiling consumer ratings for all 50 states and Washington D.C. and applying a weighted rank to each. The weighted rank pulls the beer toward the list's average based on the number of ratings it has and aims to allow lesser-known beers to increase in rank. Only beers with at least 10 rankings to be considered; we took it a step further to only include beers with at least 100 user rankings in our gallery. Keep reading to find out what the best beer is in each of the 50 states and Washington D.C.