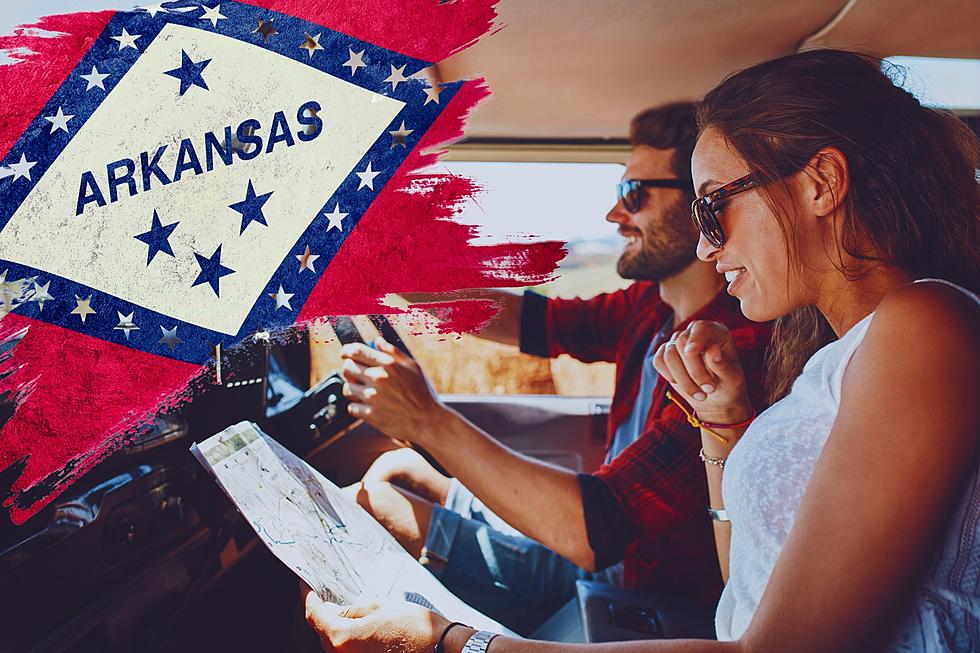 The Strangest Roadside Attraction in Arkansas, Have You Been Here?
Canva
Warmer temperature means...Road Trips! One of the most fun things to do on a road trip is to stop at those strange, wild and usually a bit bizarre roadside attractions. You've seen the signs before on the highway or heard about a kooky roadside attraction on the internet that you just gotta check out.  
Readers' Digest listed the top strangest roadside attraction in every state and the strangest attraction for Arkansas is a new one for me and the one in Texas is still on my list.
I've been to a few roadside attractions in Arkansas. In Texarkana, there is the Post Office that straddles the Stateline of Arkansas and Texas, in Fouke there is the Monster Mart with the Boggy Creek Monster. In Fort Smith, it is the  Mr. Peanut statue.
What is the Strangest Roadside Attraction in Texas?
The Eiffel Tower in Paris, Texas
Yes, it may be smaller than the original but still a great stop for a photo.
But they did make it all their own with a big cowboy hat on top. Have you been here before?
  What is The Strangest Roadside Attraction in Arkansas?
The Raven in Ravenden, Arkansas. 
This Raven statue is huge. It stands 12 feet tall and is definitely a must for a photo opp! There are stories that the town got its name from early settlers who saw a large number of ravens on the Spring River close by. If you believe in signs well that would be a big one! This raven is more famous than you might realize it was featured on an episode of King of The Hill.
Have you ever been to Ravenden? It's a very small town near the Spring River and I'm sure a stop to see this raven would be worth it. I also have a feeling you'll be able to find a great little place to eat where all the locals go.
You can see more about these attractions in the videos below.
See the strangest roadside attraction in all 50 states here. 
Ghost Town of Rush Arkansas
Tour of the Arkansas Ghost Town of Rush
Cosmic Caverns - Berryville, Arkansas
Looking for a spelunking adventure or just a great tour, especially in the heat of summer, have we found a cave for you in northern Arkansas near Eureka Springs.