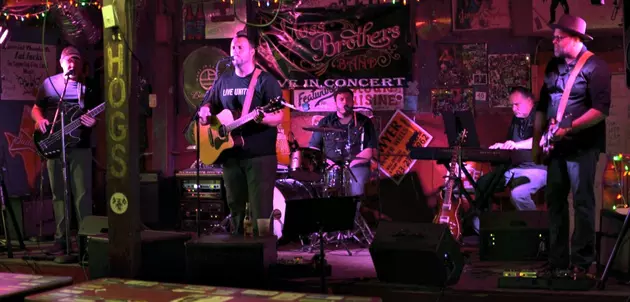 Texarkana's Moss Brothers to Perform Friday Night [VIDEO]
Moss Brothers Band Facebook
Texarkana natives Cody and Preston Moss head up the band know as the Moss Brothers. The group will be performing at Fat Jack's Friday night.
The Moss Brothers play music from such diverse artists as James Taylor, America, Jason Aldean, Kenny Chesney, Matchbox 20 and Fuel. The Moss Brothers cover a big range of songs and genres, and offer a little something for everyone.
The Moss Brothers have added a bass player to their band. Eric Tidwell, who has taken the band to whole new level. The full band line up is Cody Moss, guitar, vocals; Preston Moss on drums and vocals; Eric Tidwell on bass and vocals; and Dan Rosenboom on keyboards and vocals.
Watch this video of the Moss Brothers at RailFest 2014.

If you would like to download some of the Moss Brothers original music, you can go to reverbnation to download them for free.