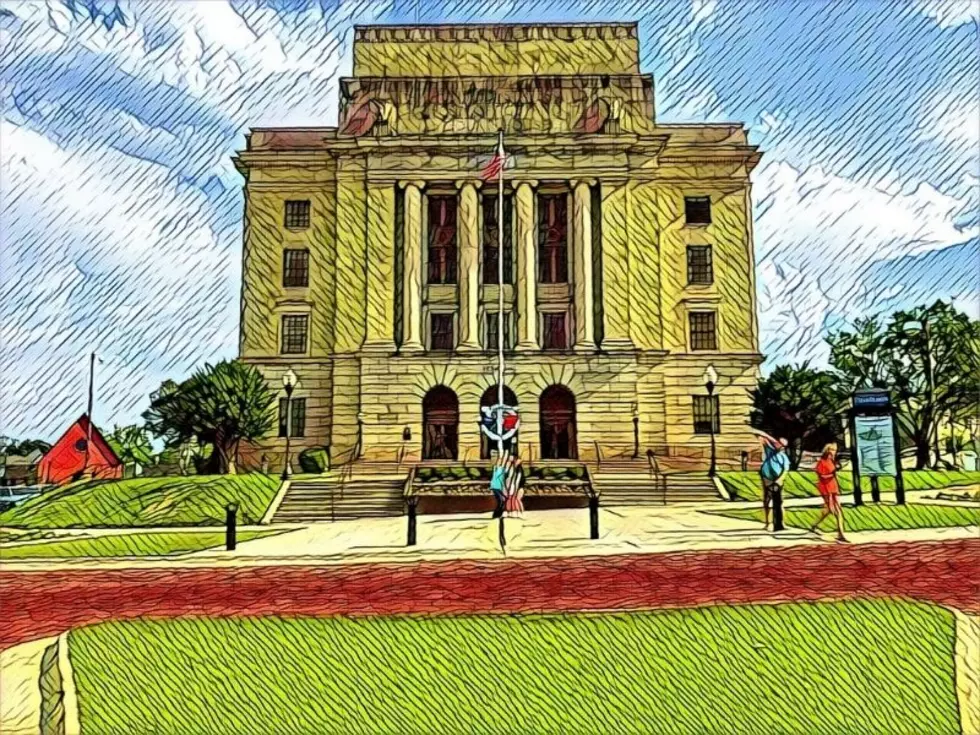 Take A Look Inside The Only Post Office In Two States And It's In Texarkana
Canva
Did you know that the Texarkana Post Office downtown is the only post office in the United States that is in two states?
I have lived in Texarkana forever and I just learned that our post office is the only one in the United States that is in two states. I know everyone wants to take a picture at the newly redone photographer's island.
I found a video of someone doing a quick tour through the post office and courthouse and wanted to share a few things with you.
As you can see this video was shot before the big remodel of the photographer's island. And once you listen to the video I think they may be from England. I am not too good with accents.
Here is a plaque on the building that states it is the only federal office building to straddle state lines.
This is what the website postlandia had to say about the unique courthouse and post office in Texarkana:
A historic marker at the building reads: "Each state [Arkansas and Texas] had separate post offices until 1892," at which point the first joint post office was constructed on the state line. That building was demolished in 1930, and the present structure, constructed on the same site, was completed in 1933. "The base is of Texas pink granite while walls are of limestone from Arkansas," the marker continues.
In their video, you only get a peek at the outside and the surrounding streets and businesses. This video was taken in September of 2017.
Here is a quick video showing you a different view of the post office from the perspective of a drone.
Now as promised a view of the inside of the post office. The youtube channel News Now Ninja did every thorough walkthrough and you can see some of the historical notes and significance of our downtown post office.
How Many in America: From Guns to Ghost Towns
Can you take a guess as to how many public schools are in the U.S.? Do you have any clue as to how many billionaires might be residing there? Read on to find out—and learn a thing or two about each of these selection's cultural significance and legacy along the way.