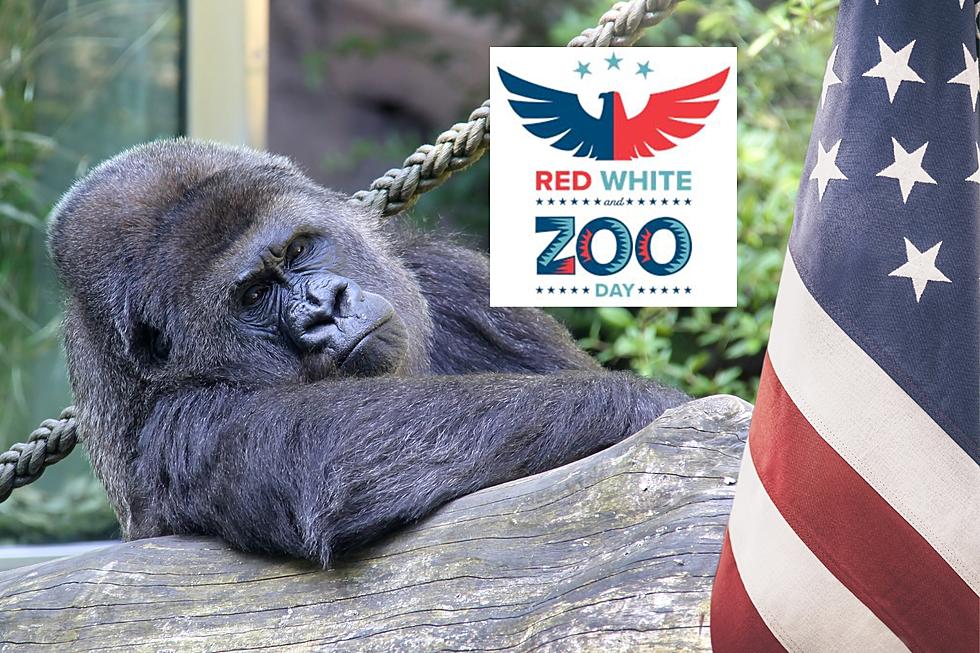 Red, White, and Zoo Memorial Day Weekend Celebration in Arkansas
Canva, Little Rock Zoo
A record number of Americans will be hitting the highway this Memorial holiday weekend to soak up some fun and sun. The Little Rock Zoo in Arkansas is celebrating with Red, White, and Zoo.
Little Rock Zoo
Arkansas' only zoo with over 500 animals appreciates our veterans and active-duty military who have sacrificed and continue to sacrifice to protect our freedom by offering all active and veterans a $6 admission price to the zoo with a current military ID.
Bring the family to the zoo for a fun-filled weekend of activities including animal pop-up encounters in their Civitan amphitheater on Saturday and Sunday starting at 11 AM.
The Memorial Day and Remembrance and Celebration at the Little Rock Zoo is from 9 AM to 4 PM on May 26-29.
There's always something to do at the Little Rock Zoo like riding the Diamond Express train around the grounds of the zoo or jumping on the old-fashioned carousel. When you get hungry enjoy a meal at Cafe Africa.
Summer Programs
Sign the kids up for the wild and fun-filled Zoofari camps where kids get up-close animal visits, hands-on activities, and learn about wildlife and conservation in a very fun-oriented session. A limited number of slots are still available for the summer camp and kids must be between the ages of 6-9.
Get more information on their website or Facebook page. The Little Rock Zoo is a short 2-hour road trip from Texarkana for a great time with the family this Memorial weekend.
LOOK: Stunning animal photos from around the world
From grazing Tibetan antelope to migrating monarch butterflies, these 50 photos of wildlife around the world capture the staggering grace of the animal kingdom. The forthcoming gallery runs sequentially from air to land to water, and focuses on birds, land mammals, aquatic life, and insects as they work in pairs or groups, or sometimes all on their own.