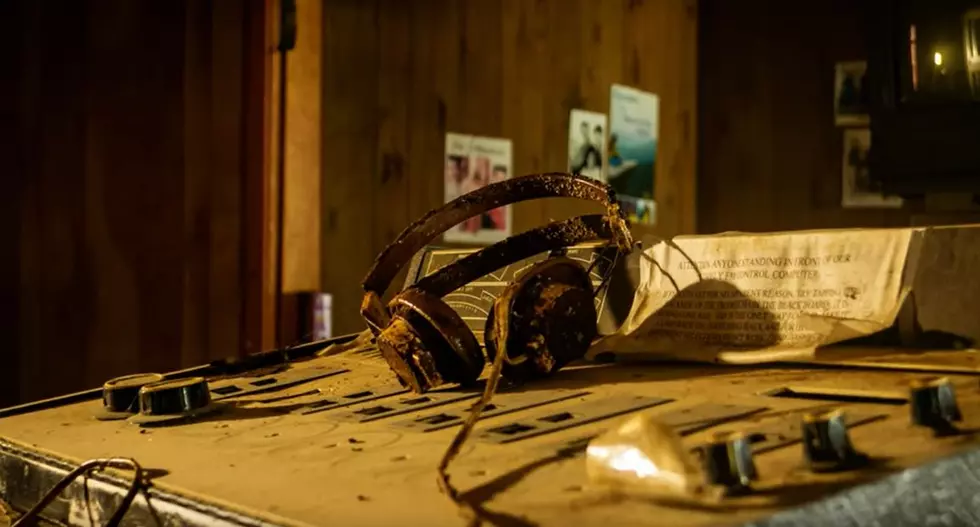 Quantum Leap in Time of Eerie Abandoned Arkansas Radio Station
Youtube
If you are ever traveling through Arkansas you may want to stop off and get a  picture at an old abandoned 1940s Arkansas radio station right off Highway 67 in Newport.
The crew of Abandoned Urbex Canada did just that in a recent visit and you are not going to believe what they discovered on a walking tour with local historian Gage. According to Gage, KNBY and KOKR were built around 1949 and operated until 2004 when it was abandoned for good.
It operated as both an AM and FM radio station and in 2012 KOKR moved to a newer building across the street. Radio station stickers were the rave back in the day, I think I still have an old Y-102 sticker somewhere in my closet. Y-102 is now Kicker 102.5 Texarkana the radio station I worked for then and now it's Kicker 102.5, talk about going full circle.
The radio station had a very interesting historical past with artists like Jerry Lee Lewis, Johnny Cash, June Carter Cash, and Elvis Presley who would stop in for a visit and perform on the roof and nearby bar for the residents living there at the time. Elvis was banned from playing just down the road in Batesville for being wild and rowdy and stirring the teenage girls up into a frenzy.
Arkansas native Conway Twitty used to hang out there along with other artists and they would drink into the wee hours of the night. The bar they used to perform in supposedly burned down in the 1970s and all that is left is this parking lot where it once stood.
When the radio station was abandoned pretty much everything was left in the building including records, cassettes, reel-to-reel recorders, the control board with an old pair of headphones, and even the old transmitters and radio tower.
One of the eeriest stories about the radio station is that of a man that is seen standing outside the radio station at dusk and dawn and some people have heard music coming from inside the building when approaching the building.
If you are a broadcaster like me or a former broadcaster you can appreciate this nostalgia that brings back an era that was called the Golden Age of Radio. But anyone who just loves history will enjoy a trip back in time when radio was king of the airwaves.
The radio station was known for playing gospel and country music, as a matter of fact, here's an old poster from the country trio SheDaisy still on the wall back in the late 90s.
If these old walls could talk, can you imagine the stories?
For more abandoned videos like this please visit here.
Celebs Share Their Personal Paranormal Stories