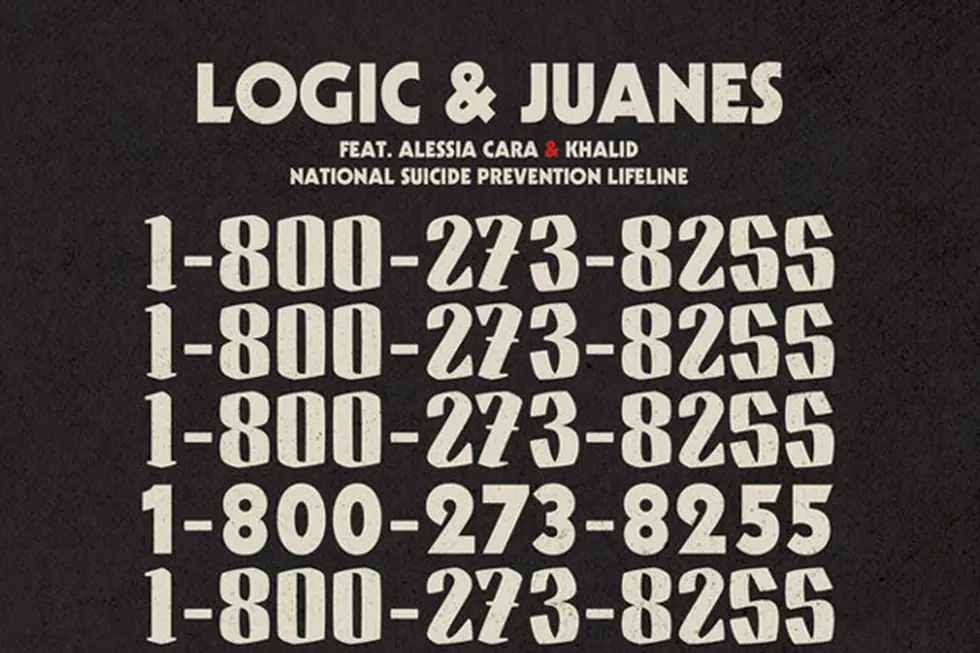 Logic's "1-800-273-8255″ Gets Spanish Remix From Singer Juanes
Def Jam Recordings
Logic's "1-800-273-8255" has already been a huge success for the rapper, reaching No. 2 on the Billboard Hot 100 chart, but now, the Maryland artist hopes to tap into the Latin market with a new remix.
On Friday (Oct. 13), Logic dropped a remix to the hit song featuring Colombian singer Juanes. While Logic, Alessia Cara and Khalid's verses and hooks remain the same, the song gets a new chorus from Juanes.
"Y ya no quiero esperar/Por alguien que venga a salvarme/No puedo esperarte hoy/No puedo sanar," Juanes sings, which roughly translates to, "I don't want to wait for someone to come save me/I can't wait today/I can't heal."
Later in the song, Juanes becomes more optimistic, singing, "Yo queiro verte volar/No the dejes caer/No te sientes mal," which translates to, "I want to see you fly/Don't let yourself fall/Don't feel bad."
On Thursday (Oct. 12), Juanes tweeted about the song, saying he was proud to be part of a song with a powerful message which can help people musically who are currently in the dark side of their lives.
After Logic performed the song in August at the 2017 MTV Video Music Awards, the National Suicide Prevention Lifeline saw a 50 percent increase in calls. John Draper, director of the Prevention Lifeline, praised the song for raising awareness, telling CNN, "The calls don't even begin to count the number of people who, just by listening to the song and hearing the lyrics, feel more hopeful and less alone. There's really no measuring that impact."
Listen to the "1-800-273-8255" remix below.
See 21 of Hip-Hop's Biggest First-Week Sales in 2017 (So Far)