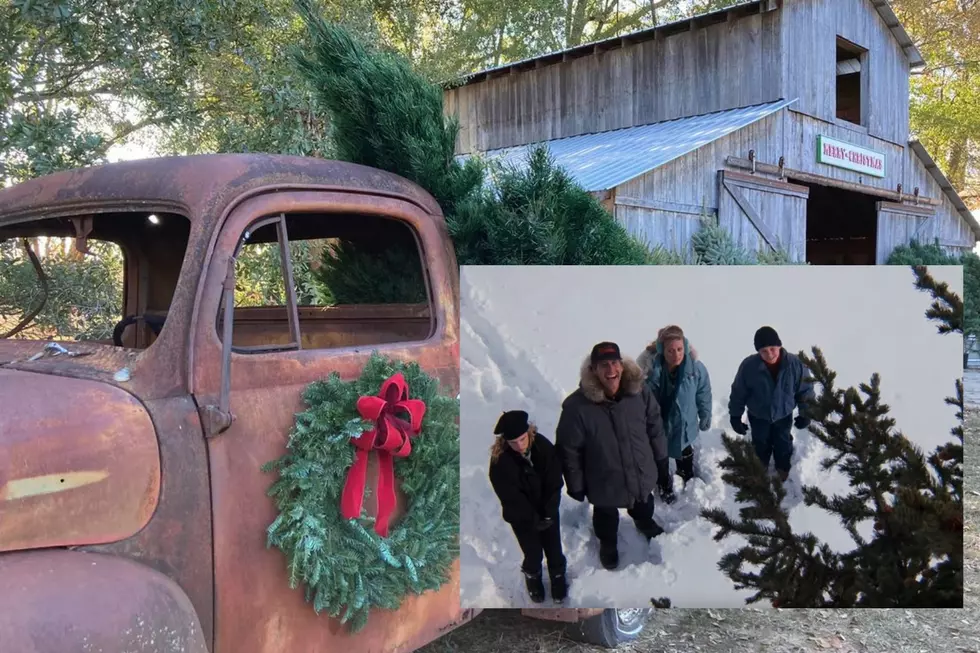 Have a Clark Griswold Tradition With a Real Tree from Texas Farm
YouTube, Canva
The official start of the Christmas season starts the day after Thanksgiving. There's something really special about gathering the family together and looking for a real Christmas tree, sort of like Clark Griswold, a family tradition.
Did you know the biggest day for buying a real tree is Black Friday? Let me tell you about one of the coolest locally-owned farms where you can do just that. Lee's Christmas Tree Farm is located in Detroit, Texas approximately 75 miles from Texarkana and they have some of the most beautiful fresh-cut trees you'll find anywhere in East Texas.
The best part about Lee's Christmas Tree Farm is unlike Clark, you won't have to cut down your own tree that's because the trees have already been cut for you fresh and ready to go.
They have a variety of Fraser, Scotch Pine, Blue Spruce, and the most popular tree the Balsam Fir in all different sizes and shapes. I've had all of the above trees mentioned but my personal favorite is the Balsam Fir. When you purchase a tree at Lee's you know you are getting one of the best trees around because they are a certified member of the Texas Christmas Tree Growers Association.
 They even have a great selection of potted trees to choose from as well.
Remember, y
ou are choosing real farmers; farmers who plant, tend, and grow your tree from seedling to that beautiful evergreen that adorns your home.
Whether you come in your car or truck, Lee's crew will shake, wrap, and tie your trees to the top of your car with twine if needed. All
trees range from a potted 3' tree to a cut 12' tree and more.
Lee's also offers fresh-cut wreaths, evergreen pots, garland ropes, gift baskets, and candle rings to help complement your tree. Oh. did I mention how good your home will smell too?
Lee's Christmas Tree Farm opens on Black Friday from 10 am to 4 pm and is open every Saturday until they sell out. Saturdays 10 am - 4 pm
Don't miss these other special events.
Dec. 1- Singalong - 6:30 pm
Candlelight, Christmas Carols, Hot Cocoa, and Pastor Sam Evers will lead us in a candlelight service to celebrate the birth of Jesus.
Dec. 2 - Shopping Under The Stars
Shop for all kinds of seasonal and unique items including Christmas trees from 4 pm - 8 pm
Dec. 4 - Toys for Tots with Santa
Just bring a new unwrapped toy and get a free picture with Santa
The Lees wish you a very blessed Merry Christmas and a joyous New Year.
 Lee's Christmas Tree Farm is located straight up Highway 82 West of Texarkana, 1 hour
CHECK THEM OUT: 100 years of Christmas toys, gifts and fads