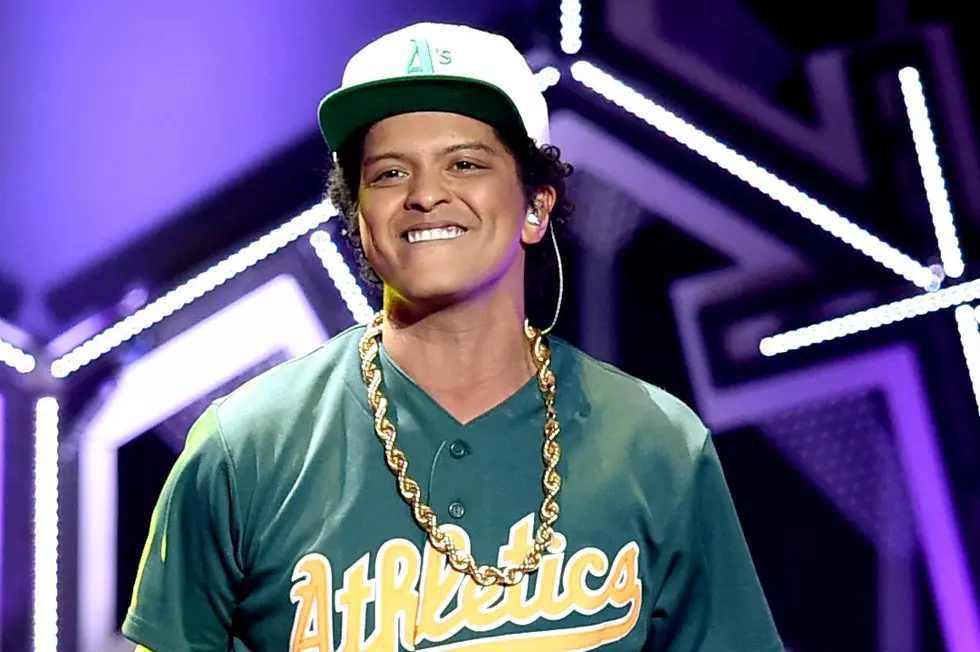 Bruno Mars Tells the NFL to Get Atlanta Rappers to Perform at Next Year's Super Bowl
Kevin Winter, Getty Images
Bruno Mars has a suggestion for the NFL— bring out some hip-hop acts to perform at next year's Super Bowl halftime show.
Next year, the big game is headed to Atlanta again, and Bruno popped on Twitter to suggest that the NFL take advantage of being in one of hip-hop's most prominent cities and invite some of the native chart-toppers out.
He went on to say that he wants to curate the show, jokingly adding that he'll only charge like a billion dollars.
Of course it would be awesome to see hip-hop embraced at the Super Bowl halftime show. Although, rappers like Cardi B have already made it clear that if Colin Kaepernick doesn't suit up, she won't be performing. Not that it's much of a threat seeing as how no hip-hop artists have hit the stage during the Super Bowl as of yet.
Also, the NFL as an organization has repeatedly proven itself to be completely tone deaf, so there's also that. Since it's lent its stage to pop stars as of late, maybe Bruno will get the call again, and he can pull some of the acts he mentioned into the performance. (We just wouldn't count on Andre 3000 showing up).
10 ALBUMS THAT DESERVED GRAMMY AWARDS FOR BEST RAP ALBUM