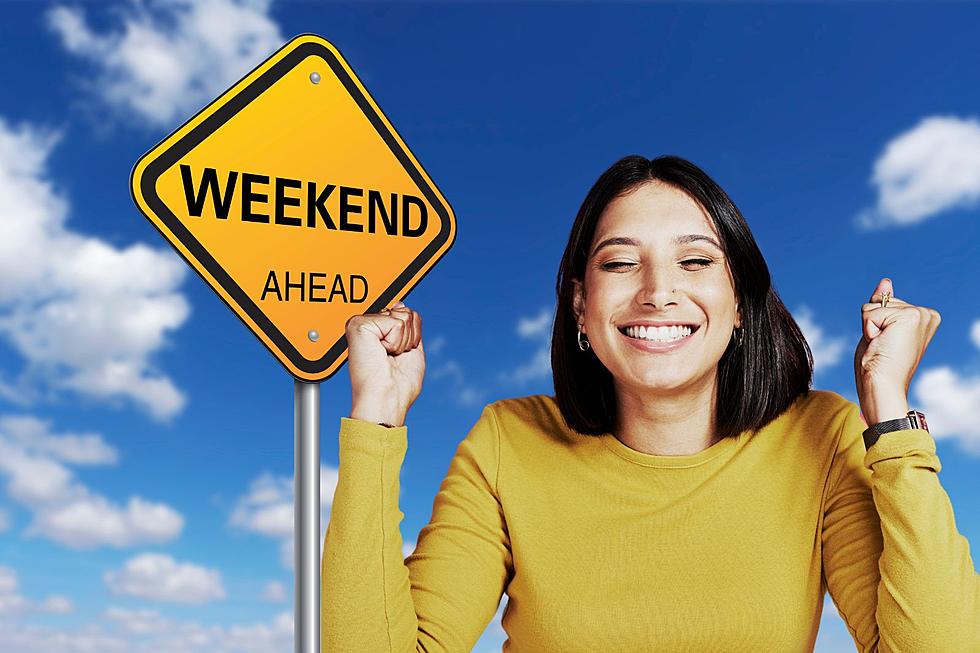 7 Great Events Going On in Texarkana This Weekend Feb 17-18
Canva
It's the Weekend and there are a lot of fun things to do right here in Texarkana. We found  7 awesome events to check out. Take a look!
Texarkana Area Veterans 23 Annual Chili Cook-Off Friday, Feb 17
If you love chili be sure to check out this Chili Cook-off during your lunch hour today at the Truman Arnold Center at Texarkana College. The public can taste samples of all the chili for $8. Doors for the tasting will open at 11 AM and will continue until 1 PM. Plus there will be door prizes. More details here at Enjoy Texarkana Area Veterans 23rd Annual Chili Cook-off Feb 17
TexRep Presents 'The Play That Goes Wrong' This Weekend
If you are a fan of Monthy Python, Sherlock Homes and Buster Keaton..this is for you. This is a play about a play on opening night and everything goes wrong in every way possible. It takes place at Stilwell Theatre at Texarkana College located at 2500 N. Robison Road in Texarkana, Texas. Showtimes are Friday, February 17 and Saturday, February 18 at 7:30 PM and on Sunday, February 19 at 2 PM. Ticket information and more at See TexRep's Hilarious 'The Play That Goes Wrong' This Weekend
Crossties Carnival & Mardi Gras Celebration Downtown  Friday & Saturday
The Crossties Carnival has rides and games for the kids going on Friday evening February 17 and all day Saturday, February 18.
Then on Saturday, it's the big Mardi Gras celebration downtown. The fun starts at 10 AM with food trucks, vendors, activities for the kids and live music at Festival Plaza downtown. Then at 3 PM it's the Mardi Gras Parade. Find out more including the parade route at Don't Miss it! Carnival & Mardi Gras Fun in Downtown Texarkana
Texarkana Sesquicentennial: Learn About Texarkana's Famous Postcard
Join TXK150 and the Texarkana Museum Systems in a unique program that will take a  look at the story behind Texarkana's famous postcard. The presentation is free and open to the public Saturday, February, 18 from 2 PM to 4 PM. The program will start at The Ace of Clubs House and continue with the living history portion with a performance by  Derrick Montgomery as he portrays George Strong (the man pictured in the postcard) in front of the post office starting at 3:15 PM. More details here at Don't Miss a Look Back in History & Texarkana's Famous Postcard
"Run The Line Half Marathon," it's coming up in February of 2023
This takes place Sunday Feb 19 it will start at W. Broad Street and Texas Blvd in downtown Texarkana, Texas. Register online. The deadline to register is Saturday, Feb 18 midnight. More details here at  Ready To 'Run The Line'? The Texarkana Half Marathon Is Next Mont |
Live Music in Texarkana
Looking for live music? We have a list of who is playing and where at Texarkana Live Music This Weekend - Feb 17 & 18
Bonus! Big Cat Show in Little Rock
This looks so fun! It takes place Saturday, February 18 in Little Rock. Watch cats and kittens compete for Best in Show in the six rings of judging activities. Over 150 purebreds and house cats will be competing for prizes. Over 35 cat breeds will be represented including Maine Coon Cats, Ragamuffins, Persians, Siamese, Ragdolls and more. More details here at Have a Purr-fect Time at This Popular Cat Show in Little Rock, Ar |
Check Out the Best-Selling Album From the Year You Graduated High School
Do you remember the top album from the year you graduated high school?
Stacker
analyzed
Billboard
data to determine just that, looking at the best-selling album from every year going all the way back to 1956. Sales data is included only from 1992 onward when Nielsen's SoundScan began gathering computerized figures.
Going in chronological order from 1956 to 2020, we present the best-selling album from the year you graduated high school.
LOOK: The oldest cities in America
Though the United States doesn't have as long of a history as some Old World countries, it still has plenty of historical charm.
Stacker
brings you a list of the 50 oldest cities in America.