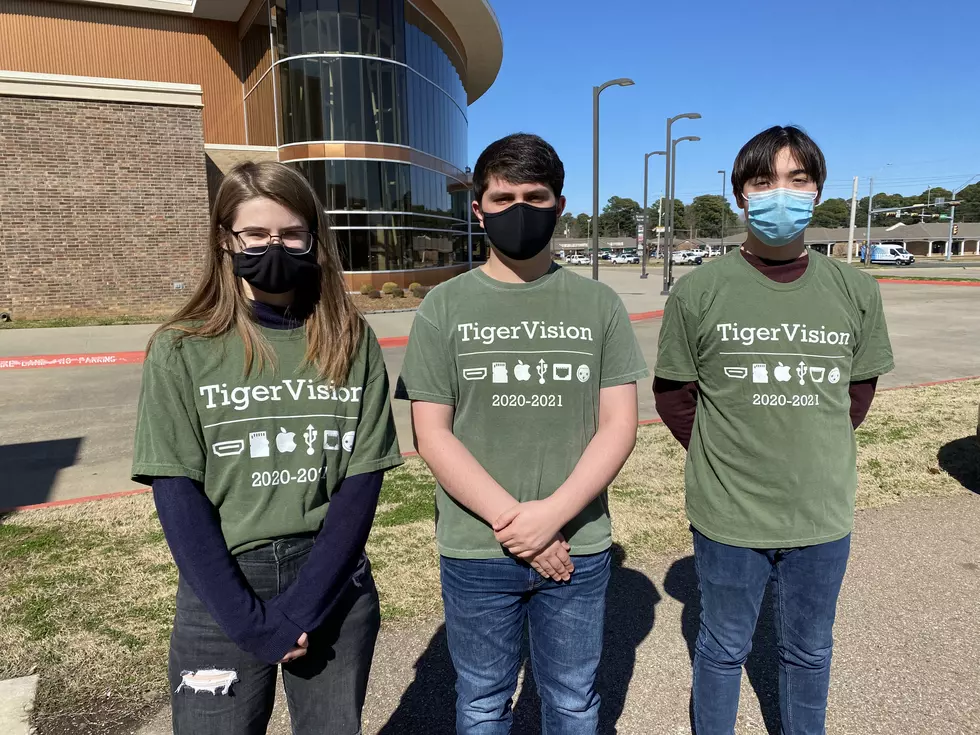 TigerVision Earns Top Awards at Student Television Network Convention
TISD
Creativity and hard work pay off. Here's a big congratulations for Texas High School's TigerVision students that participated in the annual Student Television Network Convention. The event was held virtually last month. This year, more than 100 schools and 1,800 audio/video students competed through the virtual program.
During the live stream announcement of the Film Excellence Awards, senior student Gabriel Henk was named the winner of Best Art Direction/Set Design for his short film, "Dissimulate." The film looks into how a friend can hide deeper things from others, and yet still smile when they really have nothing to smile about. This is the second year TigerVision students have won for Best Art Direction/Set Design. To view Henk's film, visit: www.tigervision.org.
Additionally, junior students Martha Bratcher and Trent Chisholm were awarded Third Place in the category of "Tell the Story News Editing." For this competition, students were given four hours to write, voice and edit a feature story that follows a focus statement, using raw footage provided.
KEEP READING: See the richest person in every state