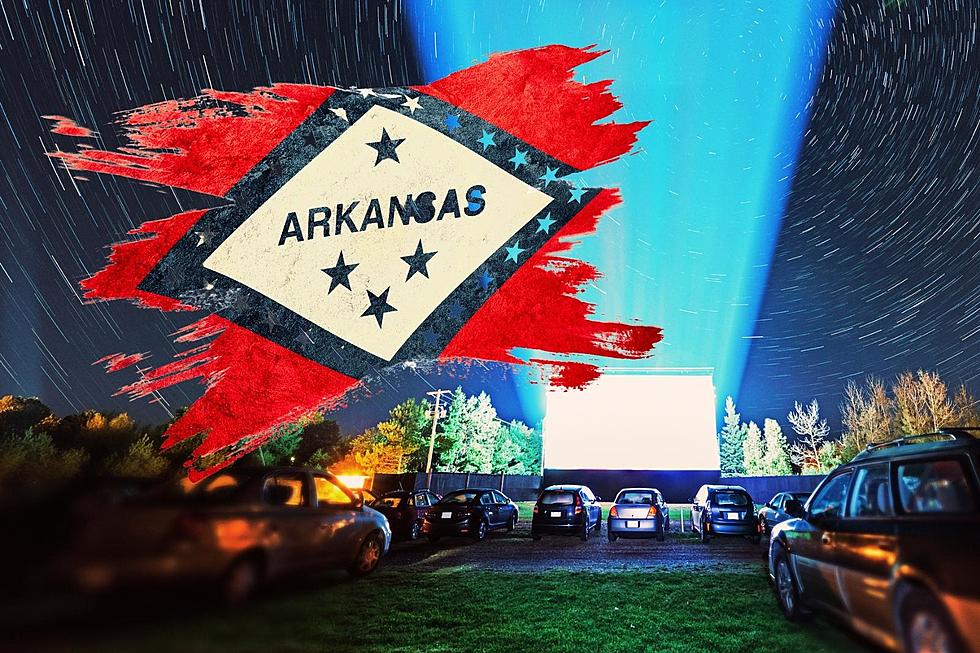 These 2 Drive-in Movie Theaters in Arkansas Are Still Alive & Kicking
Canva
Drive-in movie theaters used to be everywhere. They were a staple of weekend fun in the 1950s and 60s. Even in the 70's when I was a kid there were still quite a few around but slowly they started closing down. Did you know there are still two drive-in theaters still in Arkansas? 
They are still very much alive and kicking.
In the heyday, there were over 4,000 drive-in movie theaters across the country. Going to the drive-in to catch a movie was more than just going to the movies. There was usually a playground for kids and you could order food too. You would get there early and there was time to socialize with friends and other moviegoers. It was a cheap family night or date night. You can read more about the history at NYFA.edu.
But times change and now there are only around 300 left. If you've never been to a drive-in movie theater you should experience it, they are fun.
These Drive-in Theaters Are Alive and Well in Arkansas
As we stated earlier, there are two of these wonderful theaters still around in the state of Arkansas.
Kenda Drive-in Theater
Located in Marshall, Arkansas, this drive-in theater has been open since 1966 and is still going strong. Currently, it's showing movies Friday, Saturday and Sunday nights with movies starting at 8 PM each night and they have concessions too. You can find out more information at their website.
Stone Drive-in Theater
This one is located in Mountain View, Arkansas and has been open since 1965. Movies are shown Thursday, Friday, Saturday and Sunday nights rain or shine. Concessions are available here too. You can check out more information on their Facebook page.
LOOK: The most famous actress born the same year as you
Many of the actresses in this story not only made a name for themselves through their collection of iconic performances, but also through the selfless, philanthropic nature with which many of them approached their stardom. In an age of flipping the script on societal norms, many of these actresses are using their voices and platforms to be advocates for those who are otherwise unheard.
LOOK: The Most Famous Actor Born Every Year