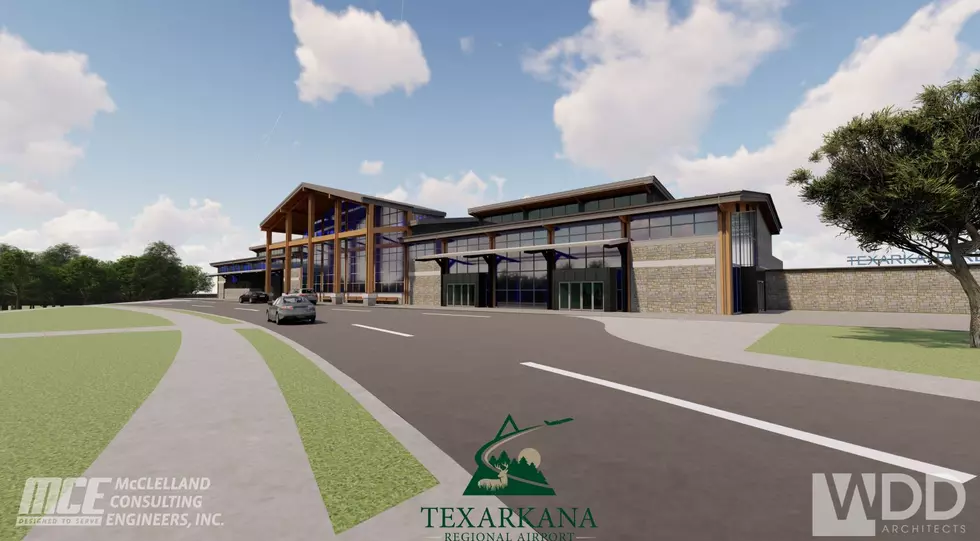 Texarkana Regional Airport Accepting Proposals For Two Concession Stores
Wittenberg, Delony, & Davidson
We are fortunate in the Texarkana area to have an airport. We know that a second terminal is being added and it is scheduled to be completed in 2024. And the good news just keeps coming.
If you've ever been to the Texarkana Regional Airport you have noticed that there is no little convenience store or coffee shop. No place to get a magazine or even a bottle of water.
Fingers crossed that this will change because right now the Texarkana Regional Airport Authority is looking for proposals for two store ideas. So if you are interested in leasing, developing and operating a small quick service type of store in the airport they would love to hear from you.
They are looking for one of the stores to be a little convenience store available for people before the security check on the first floor. A second store like a coffee shop or small cafe would be located on the second floor and would be available for passengers after security checks.
According to their website,
The Texarkana Regional Airport Authority is seeking proposals for the lease, development, and operation of two food and beverage or retail concessions in the future terminal at the Texarkana Regional Airport.
There is a deadline to submit your proposal. The submission deadline for this Request For Proposal is 5:00 PM CST on August 16, 2022.
You can see the Request for Proposals and Download it too here. If you have any questions email Tyler Brown at Tyler.Brown@txkairport.com.
50 Most Popular Chain Restaurants in America
YouGov investigated the most popular dining brands in the country, and Stacker compiled the list to give readers context on the findings. Read on to look through America's vast and divergent variety of restaurants—maybe you'll even find a favorite or two.
LET'S GO: The most popular historic sites in America