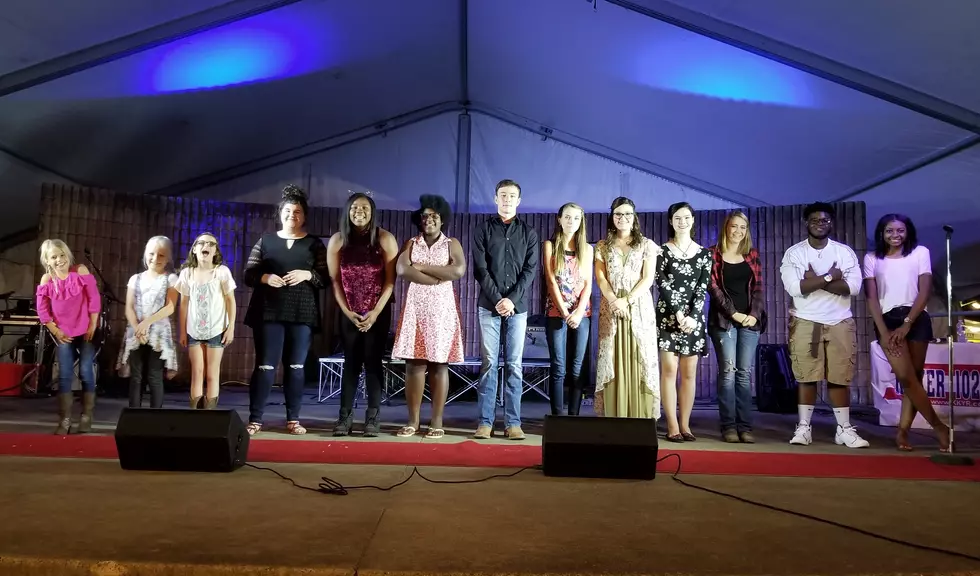 Stars Youth Talent Show – Who Made The Finals
It was a fun show last night at the Four States Fairgrounds, I'm talking about the Stars Youth Talent Show. We started with about twenty-five but only thirteen remain for the Thursday night Finals. 
Congratulations to all who showed up to compete and entertain us all Monday night at the Fairgrounds but unfortunately, we all know not everyone can move ahead to the final round on Thursday.
Below is the list of people who showed up to compete, the photos show who will be performing not one but two songs back to back Thursday night starting at 7:30.
Arbeene Bethany
Gracie Cantu
Marleigh Martin
Allie Edwards
Cameron Gordon
Madison Northcutt
Maddie Underwood
Dru Wilson
Jordan Barkley
Rhett Gatlin
Hannah Spencer
Miki Bragg
Sha'Alice Tyson
Miracle Shephard
Daya Love
Hope People
Katie Freeman
Kaylyn Hall
Kayla Cooks
Tegan Smith
Kymberly Stanek
Vincent People
Kat Lamon
Cherish Starks
Maddie McAllister
Elizabeth Robertson
Mollie White
Again, congratulations to all who participated and good luck to those in the finals Thursday night.