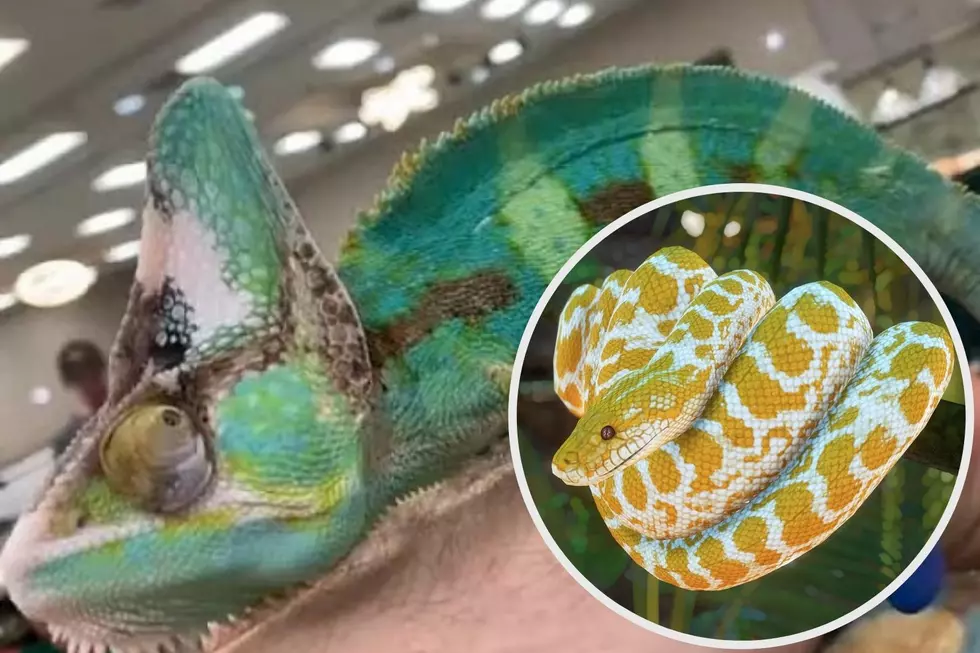 Snakes, Lizards And More, Oh My! It's The Texarkana Reptile Expo Show
YouTube, Canva
If you love snakes, lizards and everything reptilian, then you are going to go crazy over this event. It's the Texarkana Reptile Expo and Show.   
Not only will you be able to see and get up close to these reptiles you will also be able to purchase some too along with food and supplies. Plus there will be some exotic animals too. This show is put on by Show Me Snakes and you will see plenty of them too.
Here's What You See at the Texarkana Reptile Expo
You'll see snakes...
Snakes...
And more snakes...
You'll also see Big Reptiles
Colorful Reptiles
And Sweet Little Reptiles
And Maybe a Turtle or Two
And Exotic Animals
All the fun takes place on Saturday, June 18 from 10 AM to 3:30 PM at the Four States Fairgrounds located at 3700 E 50th Street in Texarkana, Arkansas.
You can get your tickets online at Eventbrite. Make sure you are purchasing for the correct day Saturday June 18. There is other show already scheduled for November. Which is nice to know. Just double check the date for which show you want to go to. Kids 12 and under are free
General Admission entry time is 10 AM but VIP's can get in earlier at 9 AM
Check out some of the videos from other Show Me Snakes and Retile Expos below.
Some Alligators In Arkansas You Can Touch - Most You Can't
If you're looking for a great day trip for the whole family may I recommend a fun outing at the Alligator Farm & Petting Zoo in Hot Springs, Arkansas? My wife has been visiting this fun attraction since she was a little girl, we manage to get around to seeing it every couple of years or so and for the most part, it stays pretty much the same, but it's always fun to pet a baby gater.
."}" data-sheets-userformat="{"2":33554688,"11":4,"28":1}">
WATCH OUT: These are the deadliest animals in the world