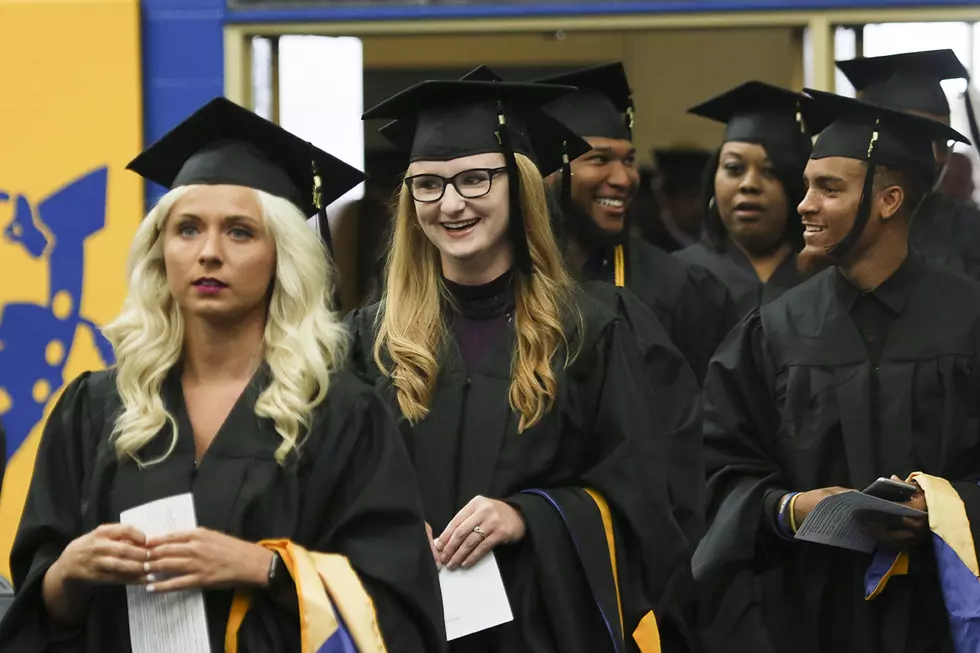 SAU Summer Commencement Ceremonies Set for August 3
SAU
Summer commencement ceremonies at Southern Arkansas University are scheduled for 10 a.m. on August 3, 2018, at the W.T. Watson Athletic Center.
More graduate students are graduating in this ceremony than undergraduates. A total of 127 candidates from the School of Graduate Studies and 47 undergraduate candidates from SAU's four academic colleges will be recognized. Live streaming of the graduation ceremony will be available on SAU's Facebook page and at www.saumag.edu/graduation for family and friends who are not able to attend in person.
Erica Woods, a registered nurse at St. Vincent Infirmary in Little Rock, Arkansas, will provide the commencement address.  A graduate of Strong High School, Woods received her associate degree in Nursing from SAU. She began her nursing career in 1993 at St. Francis Medical Center in Monroe, Louisiana, working as a surgical/medical oncology nurse, and became a travel nurse on the East and West coasts in 1999. The former Miss Black Columbia County (1992) competed for Miss Louisiana in 1994, traveling to New Orleans for the competition. Since 2008, she has worked at St. Vincent Infirmary in Little Rock in the Orthopedic Surgery Center as a pre- and post-surgery nurse. She also serves as charge nurse when needed.
She is a veteran of Desert Shield and Desert Storm, serving in Dharan, Saudi Arabia, from 1990-1991. She served in the U.S. Army Reserve from 1988-1996, receiving Top Honor graduate in several classes. She received the Commanders Coin for Excellence and the Southwest Asia Bronze Medal while serving in Saudi Arabia. Her unit, Detachment 1, 321st of El Dorado, Arkansas, received the Meritorious Unit Citation.
At SAU, she became a member of Delta Sigma Theta Sorority (Lambda Mu Chapter) and is a member of the Little Rock Black Nurses Association. She is also a member of St. Mark Baptist Church in Little Rock, mentoring young women in the Females Rites of Passage program. She is married to Mark Woods of El Dorado.