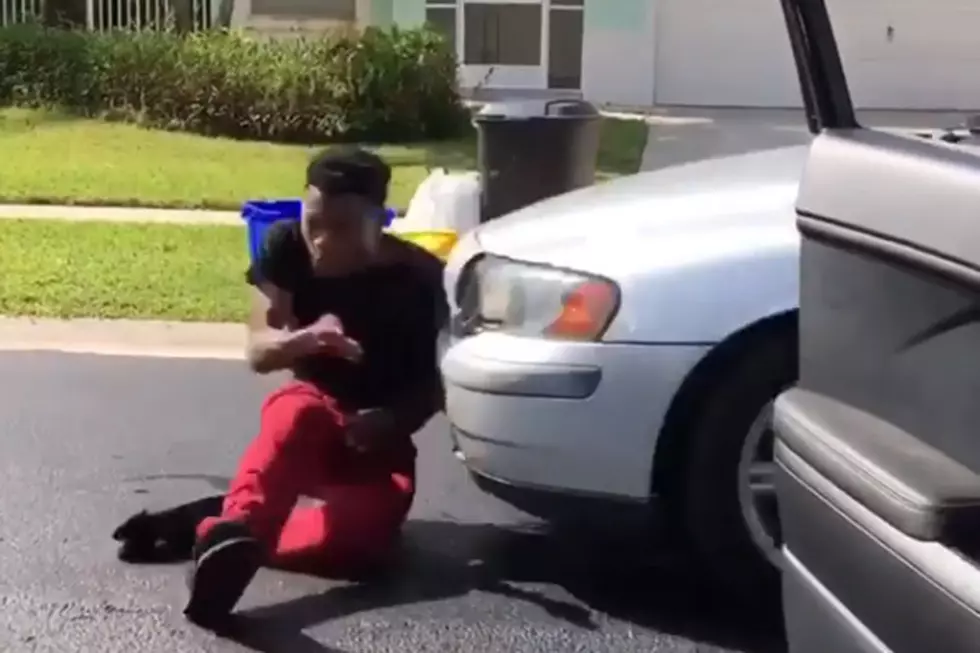 Man Gets Hit by a Car While Attempting Drake's "In My Feelings" Challenge
@jaylennorwoodofficial via Instagram
The National Transportation Safety Board warned us about this.
"Sooo i was originally suppose to jump on the hood of the car but i slipped on that damn wet spot and this nigga ran me over 😂😂😂😂," Jaylen captioned the footage on social media, adding "Keke never loved me lmfaooooo." In the brief video, the young man slips on the asphalt after Drake sings "Are you riding?," which ends with him being hit by the car's bumper.
According to Jaylen, he's received two checks since the video went viral last week, proving to him that you can, in fact, "get paid being stupid." Norwood's clip has also appeared on several news stations and most recently got him his 15 seconds of fame on Jimmy Kimmel Live! Monday evening (July 30). Before the late-night show aired Jaylen posted to Instagram and wrote "Soo remember how all yall haters called me stupid and dumb af guess who about to get a Fat ass check and gonna be on the jimmy kimmel show tonight??? MEEEEE oh and one more thing they're letting me introduce kim kardashian tonight as well [sic]."
Watch Jaylen's incident unfold below.
See Photos of Drake's Different Looks Over the Years