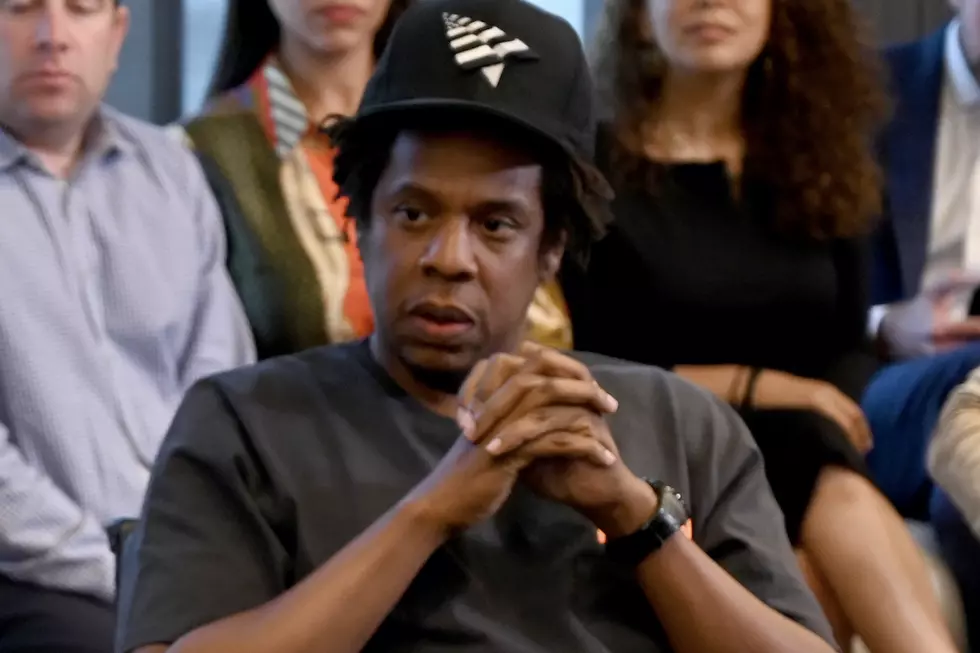 Jay-Z Releases All His Albums on Spotify
Kevin Mazur, Getty Images
Jay-Z's catalog is finally back on Spotify.
In honor of the rapper's 50th birthday (Dec. 4), the billionaire MC has decided to restore his albums back to Spotify's library. Users can now stream the majority of his discography from Reasonable Doubt to 4:44. In addition to classics that were already on the streaming service like In My Lifetime, Vol. 1, Vol. 2... Hard Knock Life, Spotify now holds other memorable LP's like American Gangster, The Black Album, Kingdom Come and all of The Blueprint albums.
Although his collaborative album with Linkin Park Collison Course was already available, now users can enjoy other joint albums like Watch The Throne with Kanye West. Spotify may have gotten his iconic projects back but there are still some that aren't available like The S. Carter Collection and his joint album with R. Kelly Unfinished Business.
Jay-Z has managed to house his entire catalog on his own music streaming service Tidal. Since removing his music from all streaming services in 2017, an assortment of the Roc Nation founder's projects has been popping up on competing outlets. Last year, Hov's American Gangster album and The Hits Collection Volume One appeared in Spotify's library but were eventually taken down. Then, earlier this year, Hov's Blueprint albums were uploaded to Apple Music.
There's no word on how long Hov's catalog will be available on Spotify so stream his classics while you can.
See 50 of the Best Hip-Hop Albums Since 2000