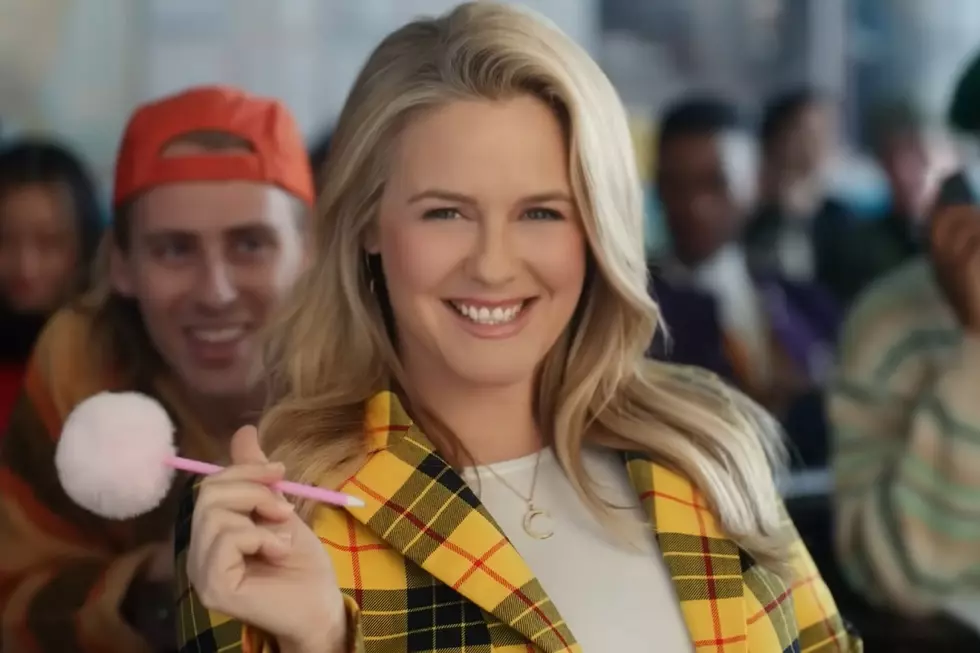 2023 Super Bowl Commercials: See the Star-Studded, Viral Ads This Year
YouTube
The 2023 Super Bowl commercials are beginning to roll out before the big game, with ads featuring some of the world's biggest celebrities as well as the return of nostalgic characters.
While many viewers will be tuning into the Super Bowl to watch the Kansas City Chiefs face off against the Philadelphia Eagles, others will be watching just to check out the celebrity fans in attendance, Rihanna's Halftime Show performance and, of course, the destined-to-go-viral commercials.
Just like years before, brands will undoubtedly grab the attention of millions of viewers through creative messaging and celebrity endorsements. This year, for instance, Rakuten has teamed up Alicia Silverstone to throw it back to the star's Clueless days, while M&M's has found a new spokesperson thanks to comedian-actress Maya Rudolph.
If one thing's for sure, regardless of who wins the football game, people will be talking about the best, worst and weirdest Super Bowl commercials from the evening.
Super Bowl 57 airs live on FOX this Sunday (Feb. 12) from the State Farm Stadium in Glendale, Ariz. The game starts at 6:30PM ET.
See Some of the 2023 Super Bowl Commercials, Below:
2023 Super Bowl Busch Commercial Starring Sarah McLachlan
2023 Super Bowl Rakuten Commercial Starring Alicia Silverstone
2023 Super Bowl Doritos Commercial Starring Elton John & Jack Harlow
2023 Super Bowl Squarespace Commercial Starring Adam Driver
2023 Super Bowl T-Mobile Commercial Starring John Travolta
2023 Super Bowl Booking.com Commercial Starring Melissa McCarthy
2023 Super Bowl Dunkin' Donuts Commercial Starring Ben Affleck
2023 Super Bowl Michelob Ultra Commercial Starring Serena Williams
2023 Super Bowl Hellman's Commercial With Brie Larson, Jon Hamm & Pete Davidson
2023 Super Bowl M&M's Commercial Starring Maya Rudolph
2023 Super Bowl Bud Light Commercial Starring Miles Teller
2023 Super Bowl Popcorners Commercial Starring Aaron Paul and Bryan Cranston
2023 Super Bowl Workday Commercial Starring Billy Idol, Ozzy Osbourne & More
2023 Super Bowl Downy Unstoppables Commercial Starring Danny McBride
2023 Super Bowl Paramount+ Commercial Starring Sylvester Stallone
2023 Super Bowl Pepsi Zero Sugar Commercial Starring Steve Martin
The Most Unforgettable Halftime Show Moments Ever