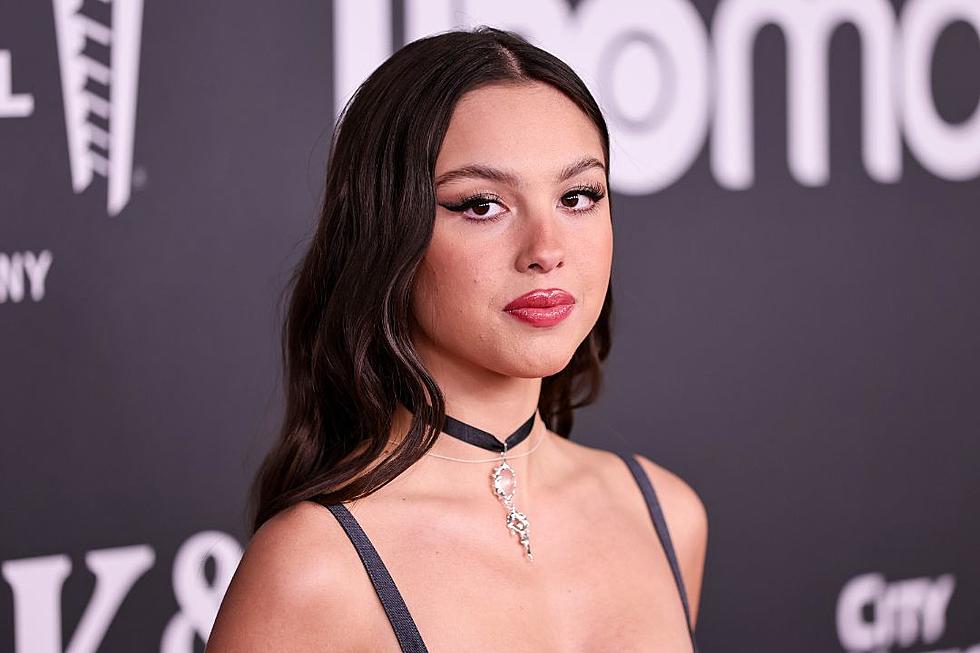 Olivia Rodrigo Fans Slam Twitter Account for Spreading Fake Stories About Singer and Johnny Depp, Beyonce
Theo Wargo, Getty Images
Olivia Rodrigo fans are furious after a phony fan account on Twitter began spreading fake news about the pop star Monday (June 27).
Created in April 2023, a Twitter account called "Olivia Rodrigo Updates" under the username @TheRodrigoHub began tweeting fake magazine and news story clippings about the "Vampire" singer today.
The first tweet that gained traction was a supposed Teen Vogue interview in which Rodrigo allegedly claimed Johnny Depp inspired her upcoming sophomore album, GUTS.
In the fake article, which was never actually published by Teen Vogue, Rodrigo supposedly claimed to have supported Depp during his and Amber Heard's defamation trial.
"This is so obviously fake ... what was the point?" P. Claire Dodson, Teen Vogue senior entertainment editor and the purported writer of the non-existent Teen Vogue article, tweeted.
However, the fake Teen Vogue article isn't the only phony news story the account tweeted.
READ MORE: Famous Breakup Songs Inspired by Other Celebrities
User @TheRodrigoHub also posted a fake article from V Magazine, in which Rodrigo supposedly took a swipe at her fellow artists and idols, seemingly referencing Taylor Swift.
A third fake article supposedly from a publication called The Dartmouth claimed that Rodrigo called Beyonce a "has-been."
On Twitter, Rodrigo's fans came to her defense and shared their disgust about the fake fan account, which was later updated to include "satire" in its Twitter bio.
See some reactions to the fake news, below.
Most Controversial Celebrity Magazine Covers Ever
Below, discover the most controversial celebrity magazine covers to ever hit the newsstands.