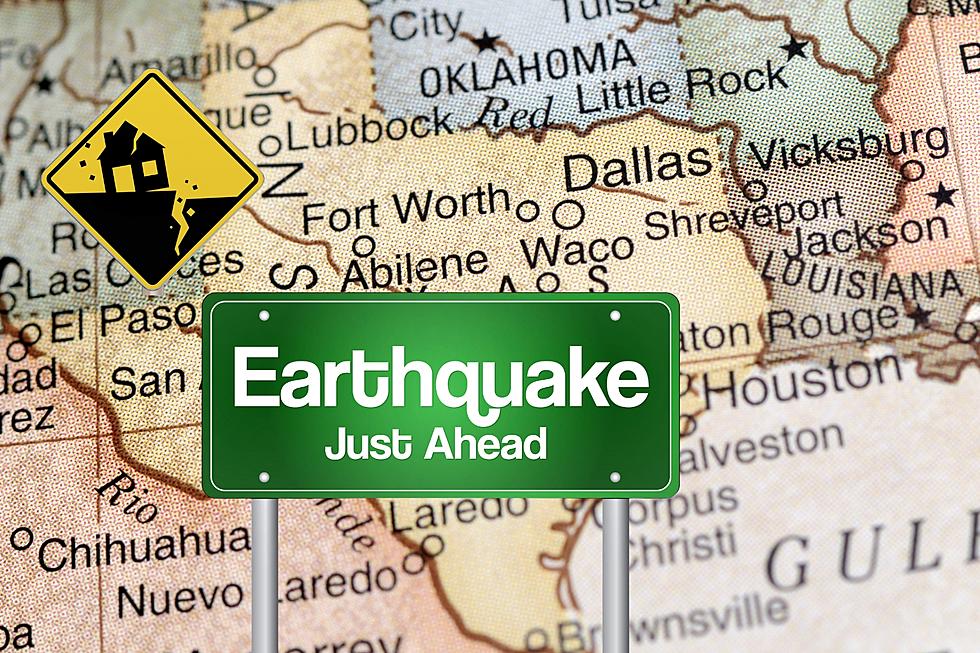 Video Cam Captures 4th Strongest Earthquake to Hit Texas at 5.3
Canva
You have probably already heard but just in case you haven't residents living near El Paso, Texas were shaken awake by an early earthquake on Wednesday morning around 3:27 a.m. that registered 5.3, the strongest earthquake in Texas in 123 years.
FOX Weather Center reported that the earthquake was the fourth-strongest in Texas since records began in 1900. The earthquake occurred in the town of Minton halfway between Midland and El Paso and had a depth of around 5 miles. The quake is considered moderate but don't tell that to residents living in that rural part of the country. According to the U.S. Geological Survey, it was actually reported at a magnitude of 5.3.
According to the National Weather Service in El Paso, the quake lasted about 20-30 seconds. There have been numerous aftershocks with the strongest registering a magnitude of 3.4 reported from the USGS.
The strongest earthquake ever recorded in Texas was in the town of Valentine in 1931 with a 5.8 earthquake.
Thankfully, there was no damage and no one was hurt or injured in the quake on Wednesday.
Here's a link to some video captured at a resident's home outdoors.
What to do if you get caught in an earthquake.
Seek cover immediately, drop down under a desk or table, cover yourself, and hold on until the shaking stops
Stay away from windows, fireplaces, furniture, and heavy appliances.
Stay away from the kitchen that is the worst place to be

Stay away from hanging objects and outer walls
If outside stay away from buildings, trees, poles, or any large objects
Have you ever experienced an earthquake?
Watch footage captured on a video cam overlooking El Paso. Notice the cam was shaking as the quake occurred.
KEEP READING: What to do after a tornado strikes