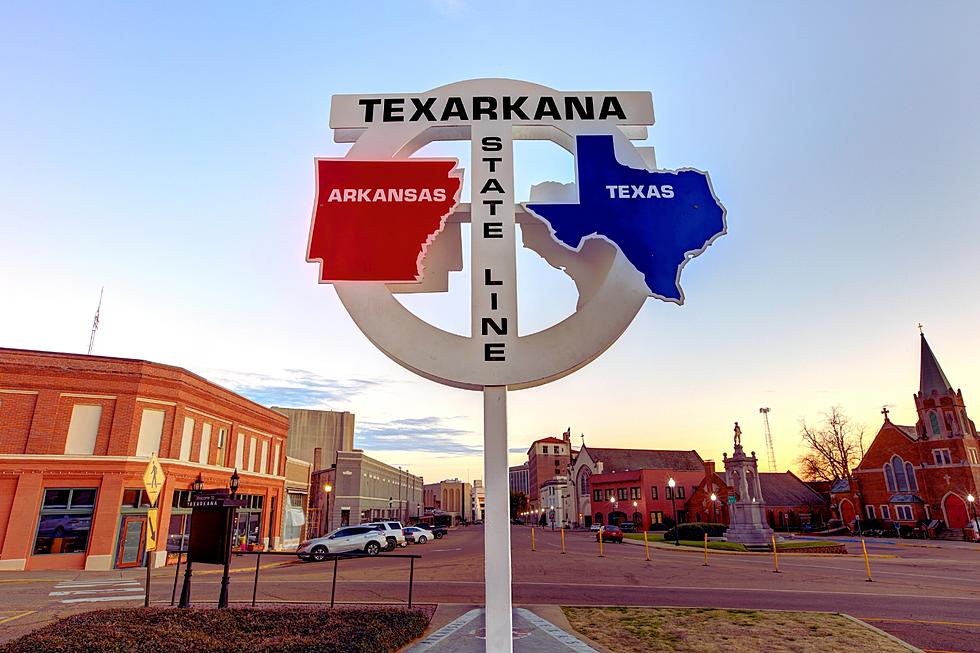 Texarkana Sesquicentennial Time Capsule Ceremony Dec. 8
Canva
The cities of Texarkana, Texas, and Arkansas along with the TXK150 Committee invite the community to a number of events set for Friday, December 8, 2023.
Sesquicentennial Time Capsule
The event starts at 5:30 PM with the Sesquicentennial Time Capsule ceremony at the downtown U.S. Post Office and Federal Courthouse. The public is invited to submit items of general interest rather than items addressed to specific people or family members. Acceptable items include letters, photos, small trinkets, publications, brochures, programs, and other items of public interest.
Final discretion will be determined by the TXK150 Committee, which has been appointed by both city councils. There is no cost to submit an item.
Items or artifacts can be dropped off at the Texarkana, Texas City Hall located at 220 Texas Blvd. or at the Texarkana, Arkansas City Hall located at 216 Walnut Street before Thursday, November 30, 2023.
As a part of the celebration, the Courthouse Square Connections Strategic Doing team will feature a lighting installment at the U.S. Post Office and Federal Courthouse in downtown Texarkana by artist Bill FitzGibbons.
World-renowned artist FitzGibbons has fabricated sculptures for over thirty years; during his career, he has completed over 30 public art projects and performances all over the world. The Texas State Legislature announced FitzGibbons as the Official State Artist, during the 82nd Legislative Session in 2012. With an environmentally conscious approach to public art, FitzGibbons has embraced the use of computerized LED lighting systems to illuminate structures of all types.
The Courthouse Square Connections Strategic Doing team is composed of Dr. Ben DuBois, Andrew Clark, Tyler Richards, Kayla Wood, Keith Beason, Jennifer Unger, Brooke Stone, Manuel Western, Chiquita Burks, Jason Ross, Velvet Cool, and David Orr.
Following the Light Sculpture reveal, the TXK150 Committee will host 'Celebrating Texarkana' at the Perot Theatre at 7:30 PM. This production is a multimedia experience anchored by the Texarkana Symphony Orchestra and involves Candice Taylor vocals, Two Pianos, stylings, live narration, cameo actors, and sights and sounds from the past. The public is invited to honor Texarkana's forerunners, witness the birth of the twin cities, learn how they developed, marvel at the many creative sons and daughters, look forward to a bright future, and be the first to hear a newly commissioned Texarkana composition.
Best Safety/Rest Area In East Texas Along I-30
These Rest Areas are managed and maintained, video surveilled, and kept very clean, by the Texas Department of Public Safety.
Gallery Credit: Jim Weaver