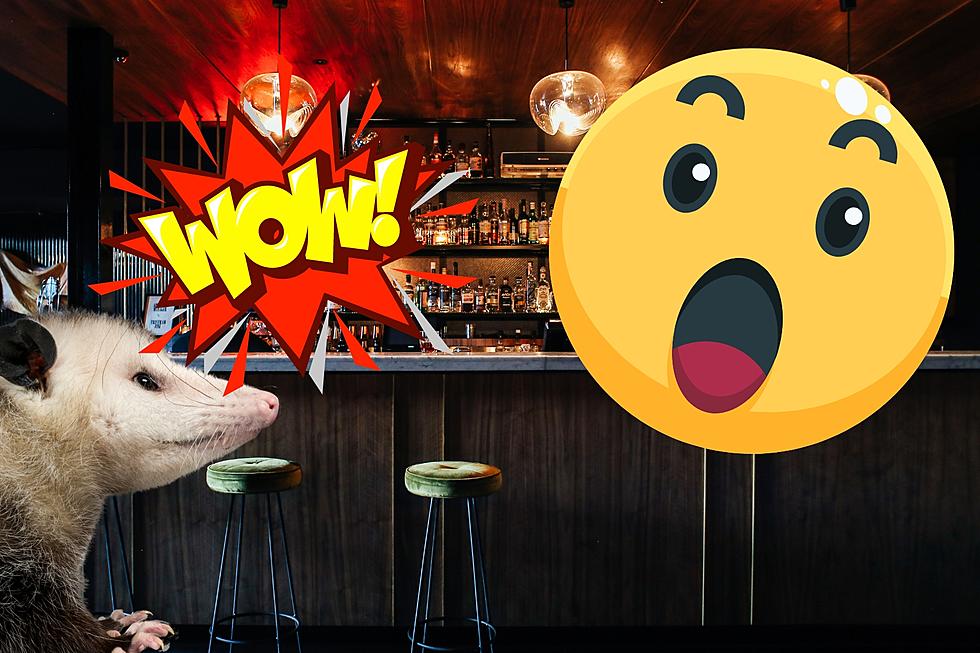 Girl Catches Huge Opossum by The Tail in East Texas Bar [VIDEO]
Canva
You'll see a lot of crazy things in a bar but you'll only see something like this in a Texas bar. A woman caught an opossum by the tail and escorted it outside. And that opossum was huge!
It all took place last week in a bar in Nacogdoches called Banita Creek Hall.
The video was posted on Twitter and it went viral to say the least. Now the young woman Jessica White is making national news.
According to KSAT news Jessica saw the animal sneak in to the place and was worried it might get hurt with all the people around. So, noticing that it was pretty calm she grabbed it by it's tail and asked the owner of the place a safe place outside for her to take it.
It seems that that opossum picked the perfect place and the perfect time to come inside. On the video below, Jessica says with a big smile "He's kinda heavy."  You can hear others saying 'Wholly Molly!' and 'You're a badass.'
Oh and now Jessica has a new name Opossum Queen.
Be Aware there is a cuss word at the beginning of the video by some guy realizing what she is holding.
KEEP READING: Here are 6 foods from your cookout that could harm your dog
LOOK: Best Beers From Every State
To find the best beer in each state and Washington D.C., Stacker
analyzed January 2020 data from BeerAdvocate
, a website that gathers user scores for beer in real-time. BeerAdvocate makes its determinations by compiling consumer ratings for all 50 states and Washington D.C. and applying a weighted rank to each. The weighted rank pulls the beer toward the list's average based on the number of ratings it has and aims to allow lesser-known beers to increase in rank. Only beers with at least 10 rankings to be considered; we took it a step further to only include beers with at least 100 user rankings in our gallery. Keep reading to find out what the best beer is in each of the 50 states and Washington D.C.