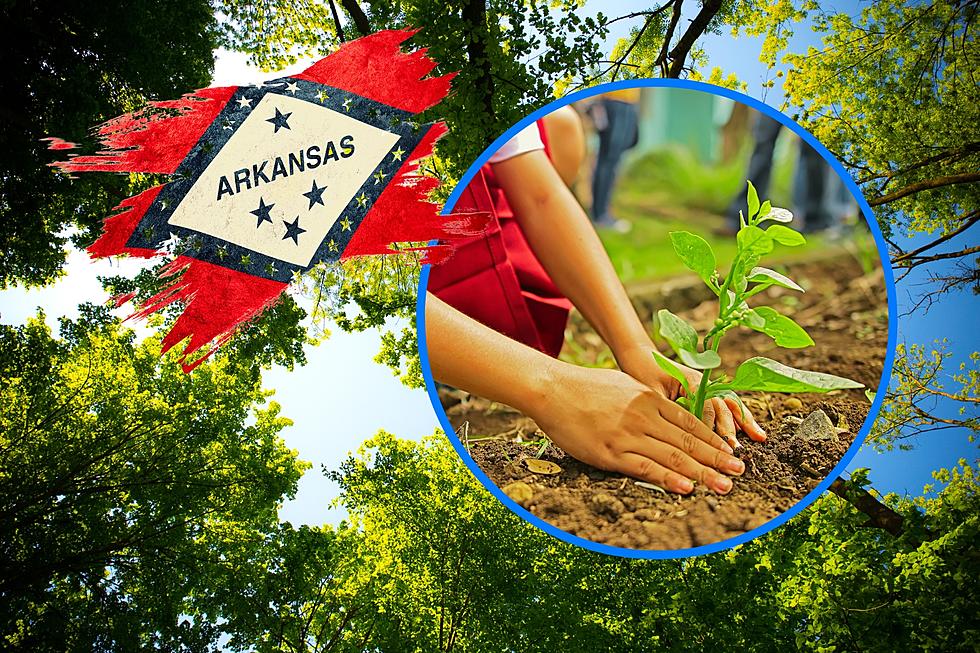 Free Tree Fridays Continue in Arkansas: More Locations Including Texarkana
Canva
In honor of National Arbor Day which is April 28, the Arkansas Department of Agriculture's Forestry Division is hosting their popular Free Tree Fridays with some new locations including DeQueen and a big one in Texarkana.
The free tree bare root seedlings giveaway will continue the last two Fridays of this month at various locations across the state.
Kristine Kimbro, Urban and Community Forestry Coordinator for the Forestry Division stated in a press release;
"Adding trees to your yard or to a community forest is beneficial to all Arkansans, and Spring is an excellent time to plant trees. With these Arbor Day celebration giveaways, we hope to provide all Arkansans with access to the many benefits trees provide."
The species of the bare root seedlings will vary at the locations. The wonderful thing about this program is the trees given away are native to the areas so they will flourish. the trees offered include;  American elm, river birch, bald cypress, persimmon, and/or red mulberry.
There is a limit of three seedlings per person. This is also a first come, first served event.
Dates Times and Locations Are:
Friday, April 21
Sheridan - The Mad Butcher, 815 Rock Street: 10 AM. to 12 PM.
Stuttgart - Stuttgart Chamber Pavilion, 507 South Main Street: 10 AM to 12 PM.
Magnolia - Southern Arkansas University (SAU) Story Arena: 1015 Highway 82 Bypass West: 10 AM to 12 PM.
Friday, April 28
Casa - Casa Community Center, 114 South Maple Street: 10 AM to 12 PM
Jonesboro - Earle Bell Community Center, 1212 South Church Street: 10 AM to 12 PM.
Monticello - UAM College of Forestry, Agriculture and Natural Resources 110 University Court. 10 AM to 12 PM
DeQueen - Bailey Discount Building Supply 880 E. Collin Raye Dr.9:30 AM to 11:30 AM
Texarkana - With the unique location of State Line Avenue. Both Arkansas and Texas will be joining forces for this one from 11 AM to 1 PM at CVSat 3908 State Line Ave on the Arkansas Side and Walgreens at 4415 State Line on the Texas side. More details coming soon!
KEEP READING: Here are 6 foods from your cookout that could harm your dog
LOOK: Explore the iconic buildings from every state
From colonial homesteads to mansions by the ocean, iconic buildings define every state in the country. Stacker compiled this list of notable examples from historic and government reports and news articles.