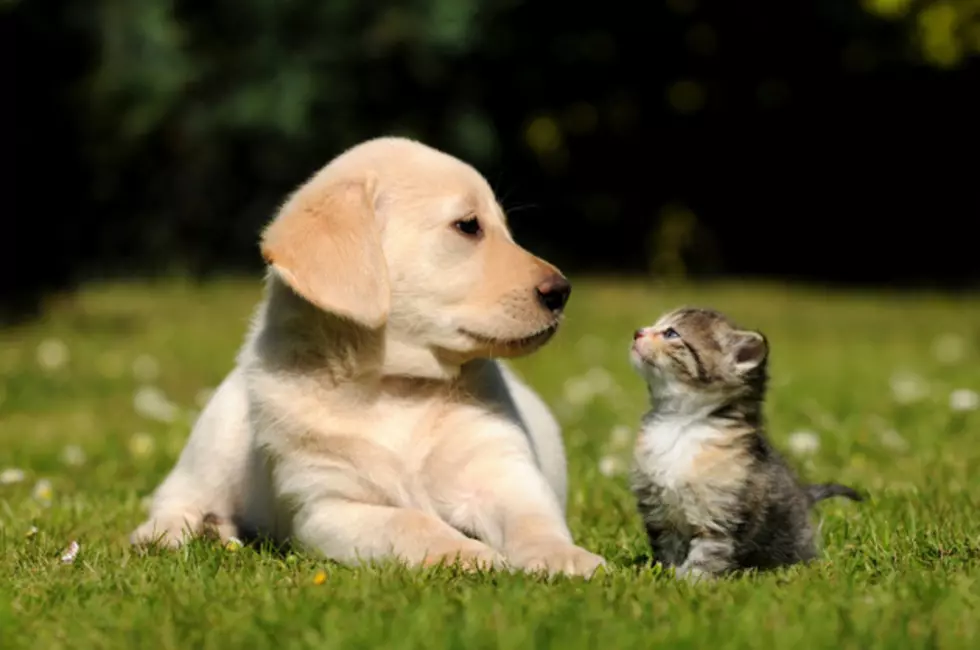 Dogs, Cats and Kittens up for Adoption at PetSmart on Saturday
ThinkStock
If you are looking for a puppy, dog, kitten or cat to adopt go to PetSmart on Saturday, Dec. 17, between 10AM and 2PM to see all of the sweet faces needing new homes.
Adopting from a rescue is a great way to get the best match for your family. When you get to PetSmart at 117 Richmond Road Ranch in Texarkana, Texas, the dog rescues are set up in the front of the store. If you are looking to adopt a cat or kitten, head to the right side of the store and about halfway down you will see the cat room. The cats and kittens are visible through the glass display. The volunteers are usually in the cat room and can help you chose the right cat for your family.
"This is Ranger, a 6 year old fawn Chihuahua/Dachshund mix," says Karen Goodwin with Little Paws Rescue. "He will be at the adoption event. He is about 12 lbs, neutered, and fully vetted with microchipped. He is a really spunky dog with a big personality. He loves treats. He will even play dead for one. Ranger loves to be pampered by his parents, but would probably do best in a home with older children or none at all. Ranger is good with other dogs.He loves to eat, have his belly scratched, and take naps on fluffy pillows. Ranger will make a great companion to loving parents. He is fully housebroken."
"Sampson is a 8 year old Cocker Spaniel/Poodle mix who weights 16lbs," says Goodwin. "He is fully vetted with neuter, shots/ rabies, microchipped, and heartworm negative, and had dental. We pulled Sampson from the Texarkana animal shelter a couple weeks ago after his owner surrendered him. Sampson is a very laid back boy that will be a great lap dog. He does fine with other dogs, but he doesn't really play with them. He will be wonderful with older kids. Sampson loves sleeping on the back of the couch. Sampson is housebroken to a doggy a doggy door and does fine when crated."
When you adopt a new pet during the adoption events at PetSmart, you receive free samples of dog food and cat food as well as coupons to save on collars, leashes, food bowls and more to get your pet ready for its new life with you.
The process starts with an application to adopt. Adoption fees vary for each rescue. There are always plenty of pets to adopt from local rescues and our local shelter so please spay and neuter your pets. There will be a variety of dogs looking for homes. You will be able to ask the rescues about the personalities of the dogs and find one that fits your family. All of these animals are current on their vaccines and have been spayed or neutered; many are even microchipped. Occasionally, puppies have been vaccinated, but not yet spayed or neutered. In these cases, a sterilization agreement is required as part of the adoption contract.
Please consider adoption before buying a puppy or kitten. Adoption fees and donations will help the rescues in the care of their rescued animals as well as Texarkana Animal League's community outreach programs such as a low-income spay/neuter assistance program, rescue assistance program and foster care program.