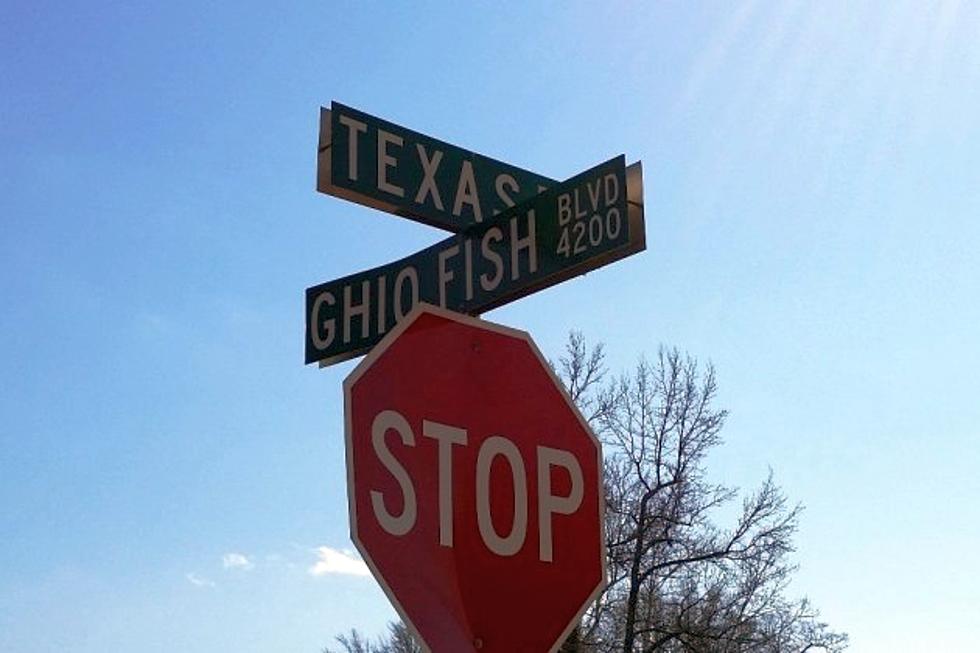 Craziest Street Name I've Ever Heard Is In Arkansas
Jim Weaver, Townsquare Media
Just like every other community, we have a bunch of what you might call "normal" street names in Texarkana -- Texas Boulevard, Arkansas Boulevard, State Line Avenue, Broad Street, 2nd, 3rd, and so on. But if you're looking around for an odd one, lots of people know this one.
Ghio Fish, Blvd. - This is the oddest street name I could find close to home. Please understand I mean no disrespect. I understand this is a family name here in Texarkana.  It's just an odd one.
If you're not sure where Ghio Fish Blvd is, check out the street between the two blue push pins on the Google Map below. More below...
And Now for Something Completely Different
Farfrompoopin Rd. - You can't make this stuff up people! It's a real road near the tiny town of Fannie, Arkansas off Hwy 298 about 3 miles West of Hot Springs Village and just North of Lake Ouachita. It doesn't even have a road sign, if you blink you would miss it. But Farfrompoopin Rd. is a real road, it's on the map and I would love to hear the real story behind that decision. Maybe alcohol was involved, I don't know.
Keeping On The Lighter Side
Funtastic Dr. - Cabot, Arkansas. It makes sense when you see where it takes you, right down to the Cabot Aquatic Park. Great name though, well played Cabot.
One More For a Chuckle
Weiner Cutoff Rd. - Just North of Harrisburg, AR off Hwy 1 not too far from Jonesboro, Arkansas is one of the best Cutoff road names I've ever seen. Of course, I am 12 you know.
Did we miss any, let me know so we can include them in any updates. Send to Jim.Weaver@townsquaemedia.com.
10 Things You Didn't Know Come From Texas
LOOK: Route 66's quirkiest and most wonderful attractions state by state
Stacker
compiled a list of 50 attractions--state by state--to see along the drive, drawing on information from historic sites, news stories,
Roadside America
, and the National Park Service. Keep reading to discover where travelers can get their kicks on Route 66.