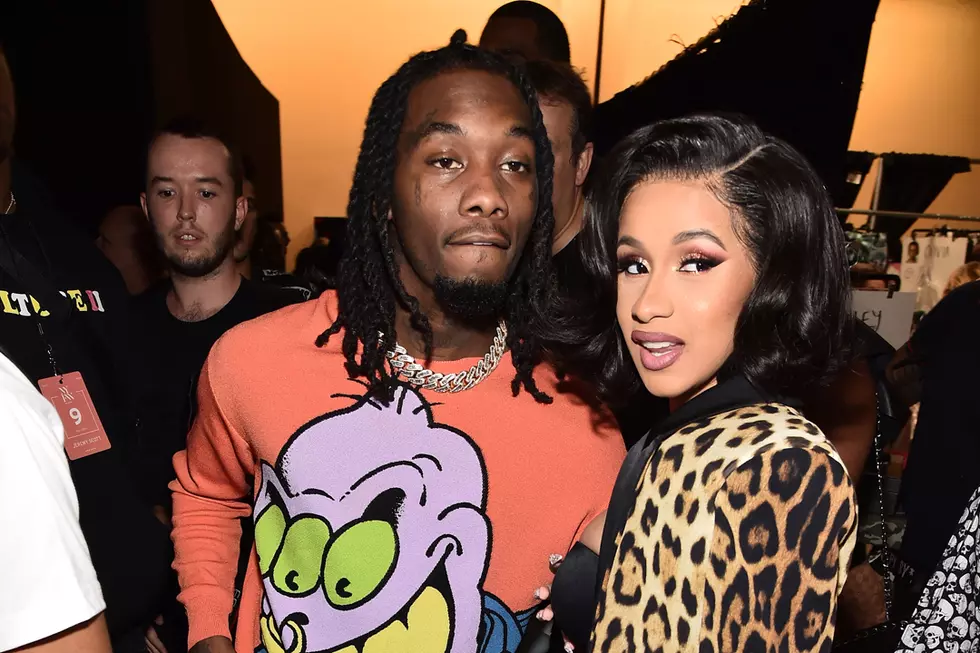 Cardi B and Offset Have a Gift Wrapping Contest Instead of a Rap Battle
Theo Wargo, Getty Images
On Tuesday (Nov. 27), Cardi B seemingly challenged Offset to a rap battle that would determine which of them would have to buy Christmas decorations. Yesterday (Nov. 29), fans soon realized that they were being trolled by the couple who meant wrapping gifts instead of actually rapping.
On the TikTok app, which streamed the "battle" yesterday afternoon, Bardi and Offset try to see who could rap a gift the best, "I'ma take it home, I'm the champ," said the Invasion of Privacy , who recently sold out clothing line collaboration with Fashion Nova. After she was done wrapping her gift, Cardi is feeling confident in her work. "Alright, Offset, beat that," she boasts.
Continuing with the challenge, Offset takes his shot at wrapping a gift. "Ha, babe you call that wrapping? Don't know how to wrap," he says before starting. Although his wrapping starts off great, Offset's final result looks rather incomplete and rushed.
Of course, this revelation might be a disappointing one for fans who were waiting for Cardi and Offset to get some bars off and have an old fashion rap battle. Fans probably should've known better, but it was too cool of an idea to let go of that wishful thinking.
Check out the video of Cardi B and Offset gift wrapping battle for yourself below.
See Cardi B's Different Looks in 2018