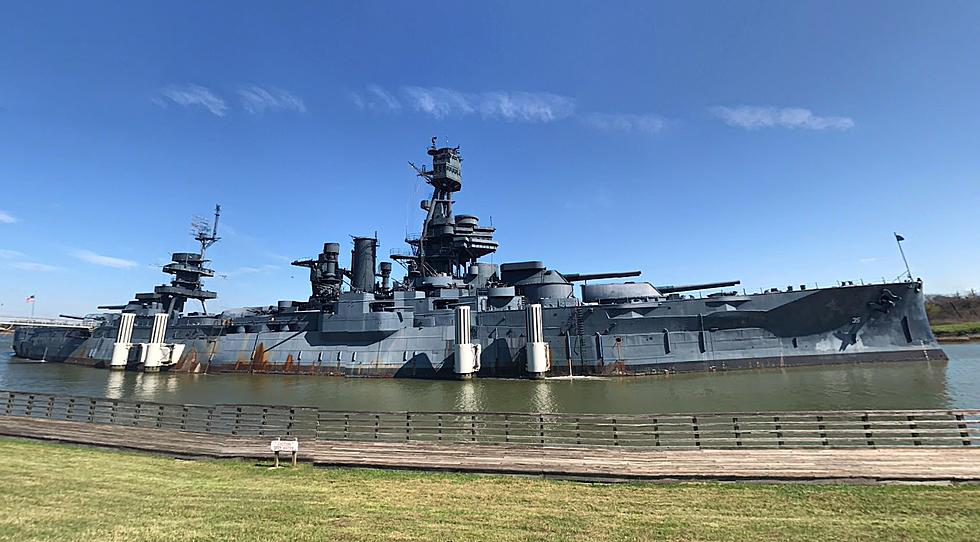 Battleship Texas Opens At San Jacinto One Last Time
Battleship Texas - Google Maps
If you're planning on going to the Houston area for this July 4th weekend you have a unique opportunity to see the Battleship Texas at its current berth one more time before she sails away forever.
I'm still a little distraught over the idea that the giant warship that has proudly displayed the name 'Texas' and has seen and survived two World Wars and more is not going to be at the San Jacinto Battleground anymore, but obviously, nobody asked my opinion.
Sad but true, rumors have it the most likely place it may go is down to Corpus Christi to sit beside the Carrier USS Lexington. It would make sense I guess, the two would draw more visitors than either one by themselves, but the place where Texas won its independence was such a great showcase for the old girl, makes me sad. By the way, after talking to an official with the Ship, that's just a rumor. Not gonna happen.
Anyway, back to the story...
This weekend the beautiful former Navy New York-class Battleship that originally set sail in 1913 will be open to the public one more time on July 3 and 4 only. Hours are from 8 AM - 5:30 PM Saturday and Sunday. The Officers Wardroom is the only airconditioned room on deck. The main deck up to the Navigation Bridge will be open only, sorry, no below decks this time.
Live vintage music will be provided by Maria Thorne.
Tickets are:
$10 Adult
$5 Children, Seniors and Active Military
Children under 3 are FREE
Pre-purchase your tickets if you're going to go, they are anticipating a long line at the ticket window. Click here to pre-purchase.
To find out more information about Battleship Texas, follow them on Facebook or online at BattleshipTexas.org.
FOR SALE: Feast Yer Eyes on This Pirate Ship
KEEP READING: Here are the best places to retire in America